Palm plantation exhibit at Zoo Praha

In spring 2014 a special palm plantation has grown at Zoo Praha. Accompanied by educational posters it provides the information increasing production of palm oil and its devastating impact on the natural environment in Southeast Asia.
Here you can explore our palm oil posters:
GREEN THREAT - OIL PALMS
One of the largest mass-scale deforestation programmes on the planet is taking place in Indonesia, with an average of approximately 2 million hectares of forest disappearing every year. In 1950 forest vegetation covered approximately 160 million hectares in Indonesia, compared to less than 45 million hectares today. This massive conversion of rainforest into palm plantations is explained for example as a tool in the fight against climate change or a necessary source of oils for the production of bio fuels.
The mass-scale deforestation began in 1970 for the development of the timber industry. Then the paper and cellulose industry arrived, followed by mass processing of palm oil for other branches of industry.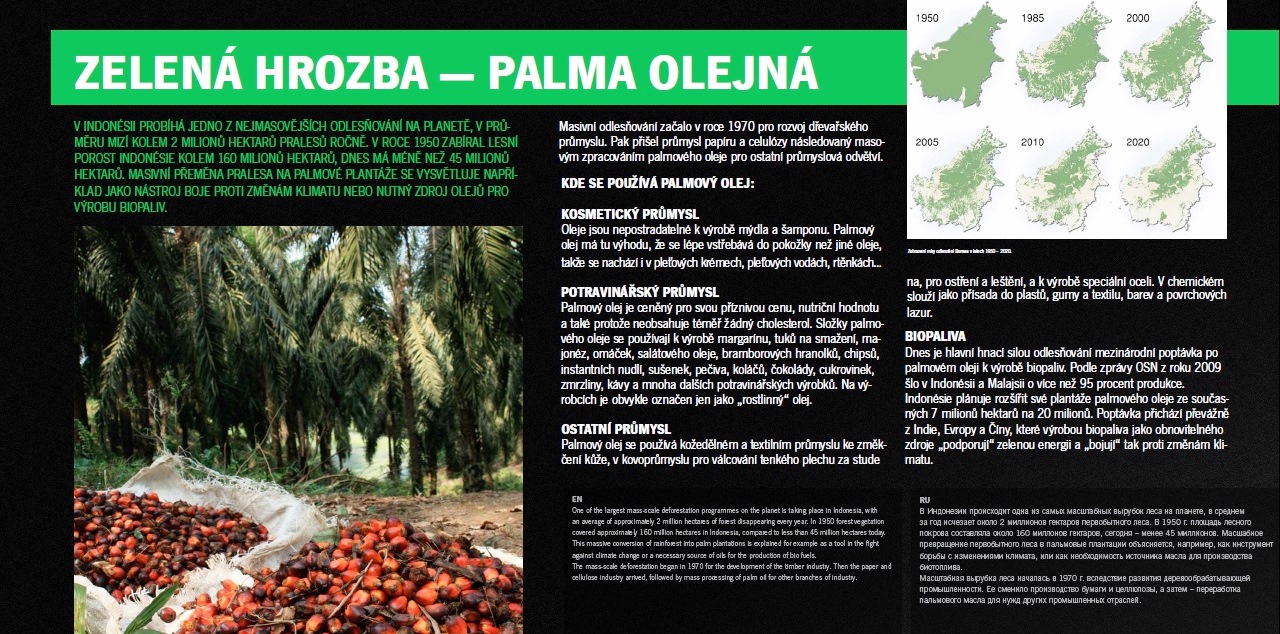 NATURE IN PERIL
Oil palm plantations are proliferating today not only in South-East Asia, but also in Africa and South America. Although the areas on which this palm is planted are not so huge outside of Asia, the demand for oil and the prospect of large profits represents an enormous danger. Within a few years everything can change.
START WITH YOURSELF
Palm oil is all around us today. We find it in mixed vegetable oils, margarines and vegetable fats, sweet and savoury biscuits, chocolate, chocolate spreads... In addition to foodstuffs it is added to soaps, shampoos, cosmetics and many more products.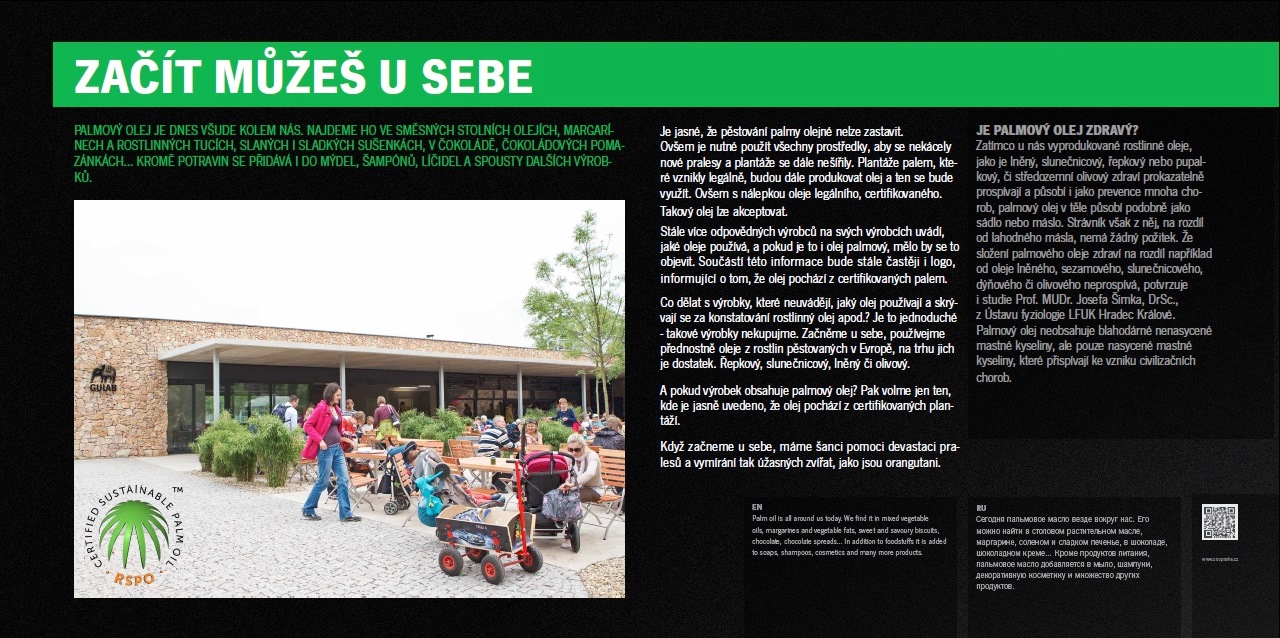 ZOOS UNITE FOR SUSTAINABLE PALM OIL
The increasing production of palm oil is leading to the devastation of the natural environment, primarily in South-East Asia. Fauna inhabiting the tropical rainforests, including apes, tigers and tapirs are endangered. The world's top zoos have issued a Joint Declaration on palm oil, the aim of which is to support a transition to a permanently sustainable model of production of this resource.