Hey frog! Southern corroboree frog conservation

David Hunter invited us to his home in Albury, in the foothills of the Australian Alps. I was particularly taken by the unusual decorations in his living room. Imagine pouring lead into water – then enlarging the resulting formations to half or three quarters of a metre.
"It was a company car," Dave explained. "It'd completely melted down in the fires at the start of 2020. So, this," he said, pointing to one of the artifacts, "used to be a wheel disc."
Goodness!
It was the aftermath of the fires that had brought us here. Dave has been involved in conserving the tiny, highly interesting southern corroboree frogs for years. Before the fires, there were about fifty of them still surviving in the wild in Kosciuszko National Park. Zoos Victoria had transferred others from there to man-made "enclosures". However, three of these four facilities had been destroyed by the fires and there were fears that none of the frogs in them had survived. As for how the last wild specimens had ended up, well we preferred not to think about that. That's when we signed up to support the activities to save the southern corroboree frog and we have invested over four million crowns, so far.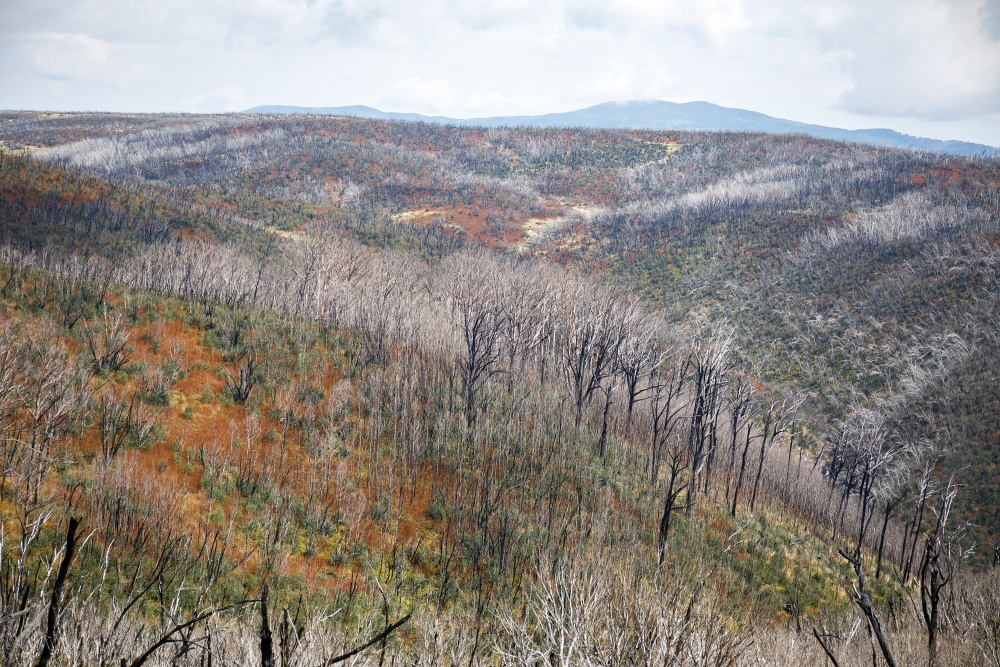 When Dave and I drove through Kosciuszko National Park this April, there were many places where dead tree trunks stretched out before us into the distance – however, there was green undergrowth underneath them. And despite all the horror of the fires, many animals were also saved, including some of the corroboree frogs.
"About a third of them survived," Dave told me, while spraying fungicide on my boots at one of the newly constructed facilities for the frogs built high in the mountains. Indeed, the most significant threat to these frogs is the fungal disease chytridiomycosis, and it's necessary to thoroughly protect them from infection. Another important factor is the droughts that complicate their reproduction. In fact, southern corroboree frogs lay their eggs in January (during of the Australian summer) and their development is then delayed until the autumn and winter rains. If there is not enough moisture, the embryos die. This is also why semi-open breeding facilities are being built in the mountains of the Kosciuszko National Park: the southern corroboree frogs bred at Melbourne Zoo and Healesville Sanctuary can be kept in their natural habitat, in the most suitable locations, whilst at the same time being protected from chytridiomycosis and some other negative influences (probably the most recent one being fires, as the facilities are equipped with fire suppression systems).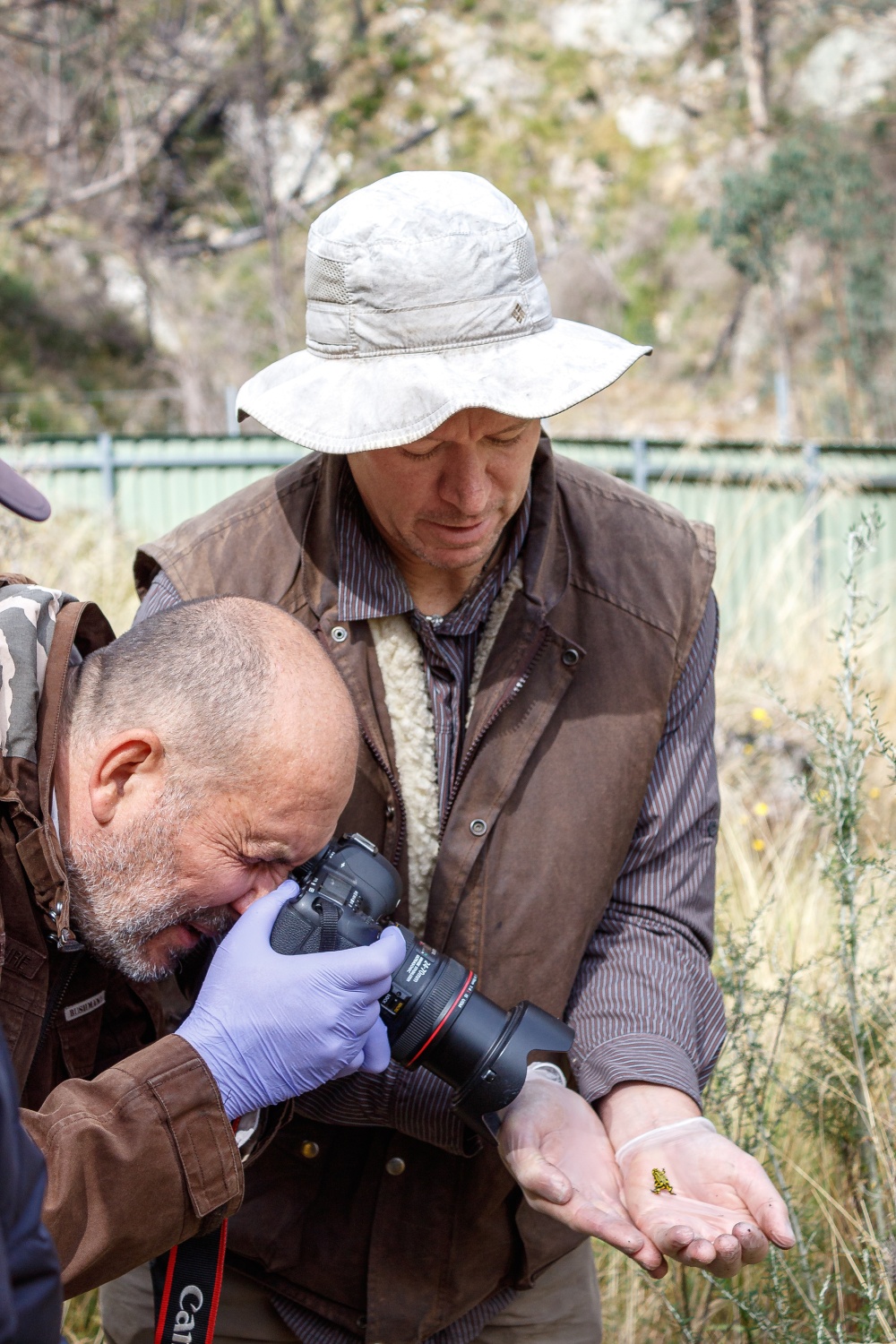 Before we entered the "enclosure", Dave handed me a pair of disposable gloves and warned me to walk as cautiously as possible, being especially careful not to step on pieces of wood and stones, as there might be some frogs under them, lest I crush one. Well, after a few steps, I decided I'd rather let Dave go ahead of me. Soon he was holding the first frog and placed it in my hand. It was exquisite!
When Dave put the frog back into its hiding place, I asked him how the individuals in the wild were doing and how do they even find them, here in these vast mountains?
"There are about thirty of them left," Dave replied. "I counted fifteen males, so the total estimate is roughly thirty. And the way I found them was by going around the mountains during their breeding season and calling..." Dave took a deep breath and roared: "Hey frog!!!"
I thought he was taking the mickey. But he wasn't. Male frogs respond to strong sound stimuli – and calling out "Hey, frog!" works really well when looking for them.
There was no need to ask Dave about his dream. It was obvious. A time when he will be able to stroll through the mountains and hundreds and thousands of male corroborees will answer his call.