An ultra-high res look at Prague Zoo

From one small video shot at the start of the spring closing, the Zoo Shorts project has rapidly developed into something that keeps the zoo open for its visitors, well at least virtually. Keepers took short videos on their phones capturing their wards and giving a behind the scenes look at the zoo.
These Zoo Shorts continued, albeit to a lesser extent, after the zoo reopened. When it closed again in the autumn, the project picked up its springtime intensity. By then, however, some of the keepers had already borrowed Samsung Galaxy S20 phones, which allowed them to take videos in ultra-high resolution.
Zoo Shorts also inspired Samsung to have a professional video shot using the Samsung Galaxy Note20 Ultra 5G mobile phone, which captures Prague Zoo from the visitor's point of view. You can watch this video on Samsung's YT channel (see below) and in full resolution on the QLED 8K TV installed in Prague Zoo's Education Centre.
Samsung is also considering using the video in its showrooms and brand stores to demonstrate original native 8K content on QLED 8K TV screens.
Photos from the videos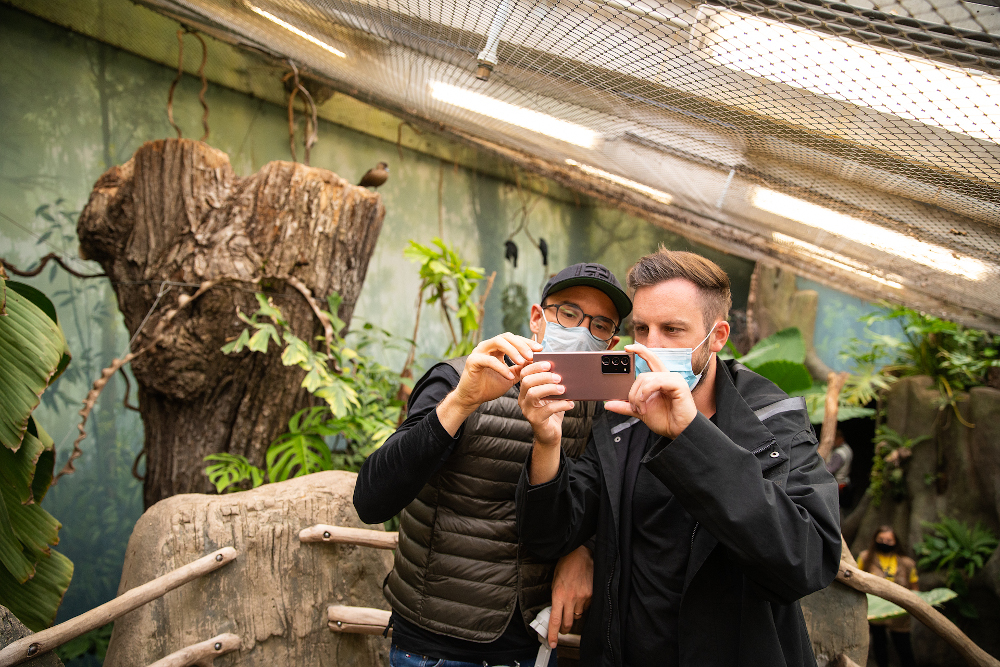 The video footage was shot by Jakub Jahn's studio on a Samsung Galaxy Note20 Ultra 5G phone. David Markovič took on the role of cameraman. Photo: Samsung Electronics Czech and Slovak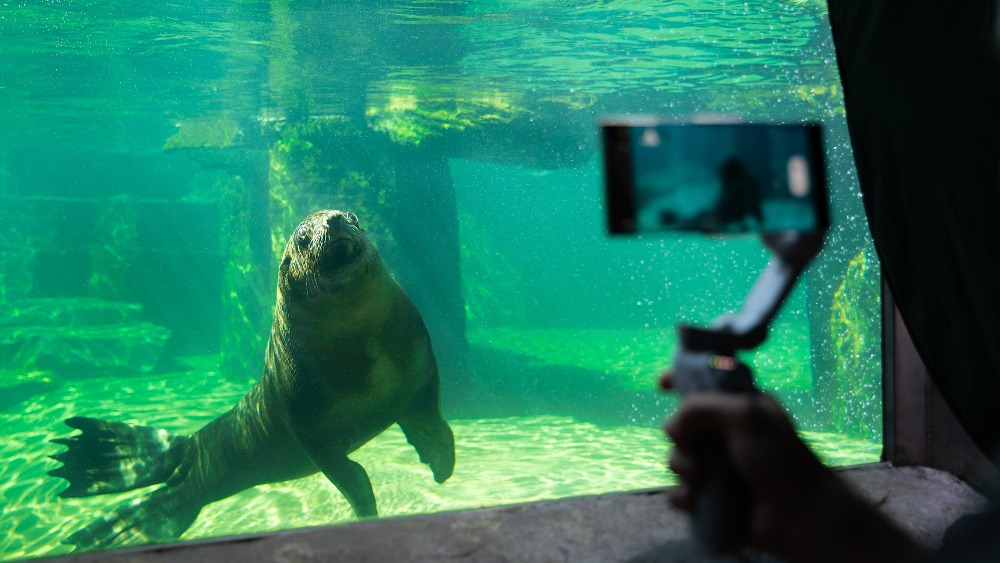 All filming took place exclusively from publicly available places, these are shots that you can also take at the Prague Zoo. Photo: Samsung Electronics Czech and Slovak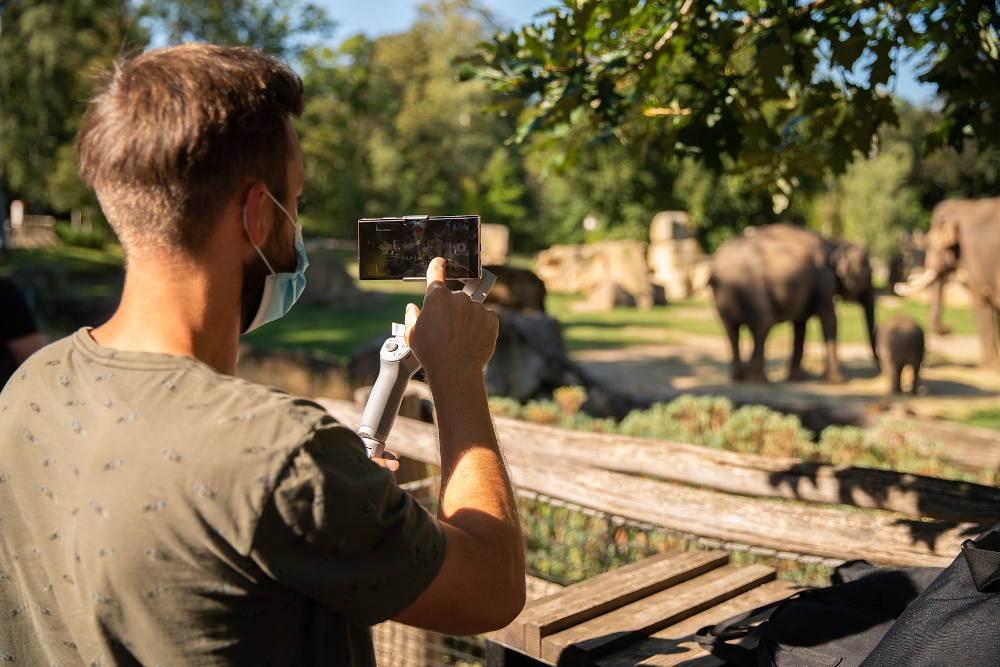 The filming itself was preceded by a thorough tour of the locations at Prague Zoo to choose suitable exhibits and animals. Photo: Samsung Electronics Czech and Slovak