"Visitors will be amazed and captivated!"

There is exactly one week until the opening of the Rákos' House with its exhibits of rare parrot species. Seven more days and it will be here. Finally!
Preparations for the construction of our latest pavilion began on the day I met Stanislav Rákos, it was the first time and, unfortunately, the last time I had the pleasure to do so. Shortly before his death, this enthusiastic breeder of exotic birds decided to leave a substantial part of his property to Prague Zoo. When we talked about how we could use the money, I also mentioned one of our deliberations: to build a brand new pavilion designed especially for parrots instead of the cramped aviaries from the early 1930s. Mr Rákos was so taken by this idea that during our meeting he asked me how much we would need for it – and then he transferred it to us.
The idea for the house, which could not have been named anything other than Rákos', is primarily the work of our curator for bird breeding, Antonín Vaidl. Thanks to him, the parrots will be presented in an environment that, through its vegetation, terrain modelling and painting, perfectly matches the habitats where they live in the wild. The Rákos' House has eight different habitats that are inhabited by the most popular species: Lear's Macaws, Pesquet's Parrots, Blue-naped Parrots, Yellow-billed Amazons, Palm Cockatoos, Slender-billed Parakeets, Hyacinth Macaws and more.
It sounds so simple now, even a matter of course, but the construction of this house was accompanied by a lot of problems. They were often difficult to solve and always frustrating, but today I'd like to think that they didn't affect the end result. This is confirmed by reviews from the top experts who were the first to visit the pavillion.
"It is fairly new to keep parrots in combination with plants," wrote Swiss expert Lars Lepperhof, who also appreciated how the Rákos' House fits into the surrounding environment or the fact that its roof can be opened so the parrots can be in direct sunlight whilst still being in the safety of the indoor space.
Another prominent figure in the field, Rosemary Low from the UK, said the Lear's Macaws' habitat in the Rákos' House looks so perfect that in a photograph it is indistinguishable from the real scenery in Brazil. I believe that Mr Rákos would be happy.
And it's with the words of Rosemary Low that I will also conclude today's column: "The enclosures in this Parrot House are the most natural and the most pleasing I have seen in any zoo – and I have seen many. I know the zoo's visitors will be amazed and enchanted!"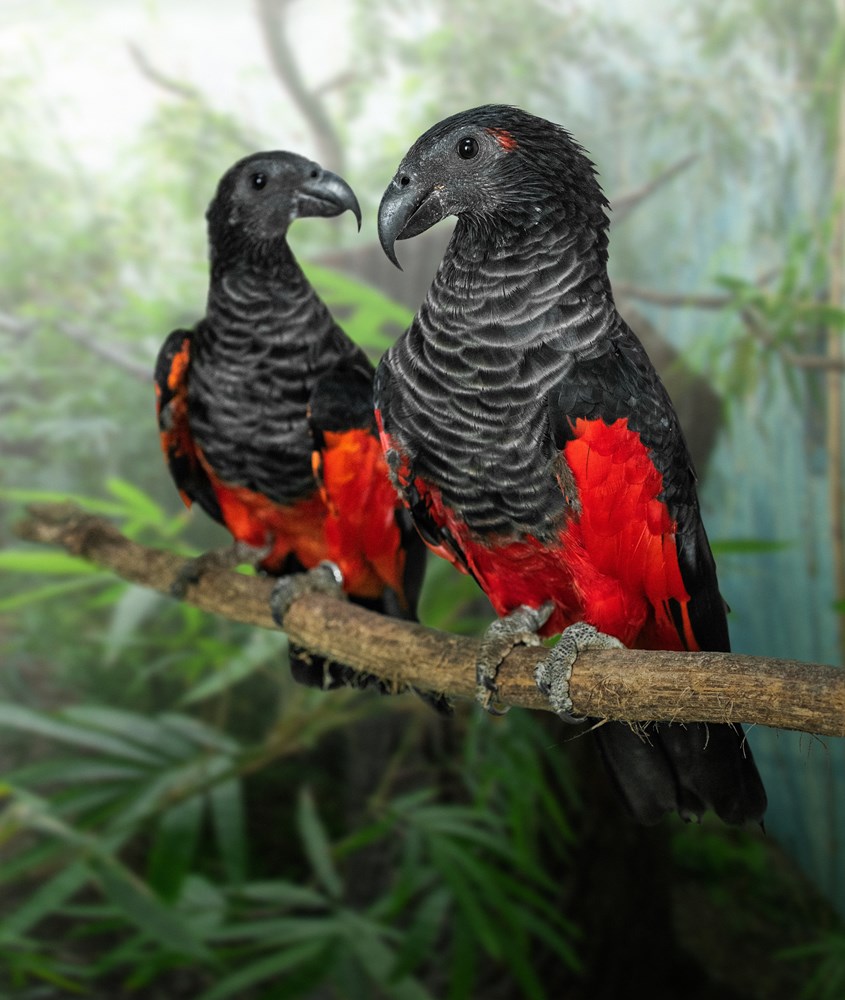 Photo: Petr Hamerník, Prague Zoo