TOP 10 breeding successes in Prague Zoo´s history

Šiška, the female Chinese pangolin, is now six months old and has switched from breast milk to an adult diet. This is why, last week, Prague Zoo declared her the first newborn pangolin to have been successfully reared in Europe. In relation to this historic achievement, there have been many questions from the media and visitors alike, which can basically be summed up in one question. How does Šiška rank in the context of all the important breeding successes in Prague Zoo's almost century long history. We decided to provide an answer and put together a list of the ten most important ones.
"It was no easy task, because all such lists necessarily contain a mix of breeding, scientific, conservation and marketing aspects, nevertheless, I'm presenting the results here," commented Miroslav Bobek, Prague Zoo's director. He went on to outline his plans for the coming years. "So, what's next for us? What important breeding programmes would we like to see in the future? My money would go on giant salamanders or shoebills. But it is impossible to plan for historical successes."
Prague Zoo's visitors can likewise look forward to an exhibition of photographs dedicated to the most important breeding successes in Prague Zoo's history. It will also offer visitors the backstory behind each one.
1933 Przewalski's horse - the first foal in Prague Zoo
1937 Andean condor - second to be bred in the world (first to be published)
1942 Polar bear - Sněhulka – the first to be artificially bred in the world (in 1947 Polarka - the first to be bred naturally in Czechoslovakia)
1972 Cheetah - one of the first to be bred in Europe
1989 Aardvark - first in Czechoslovakia, third in Europe
1998 Northern caiman lizard - world's first to be bred in captivity
2004 Western lowland gorilla - Moja - first bred in the Czech Republic
2012 Rufous-cheeked laughingthrush - first zoo in the world to breed it
2012 Brahminy river turtles – world's first to be bred in captivity
2023 Chinese pangolin – Šiška – first bred in Europe
The first Przewalski's horse foal born at Prague Zoo saw the light of day on March 21st, 1933. The progenitors of the breeding programme were the stallion Alki and the mare Minka. Source: Prague Zoo archive.
A reminder of the first naturally bred Andean condor can still be found in Prague Zoo's visual identity: these birds are represented in the zoo's logo by the red footprint. Source: Prague Zoo archive.
The polar bear cub Sněhulka (Snow White), also known as Ilun, was born in December 1942. The director in that time, Colonel MVDr. Jan Vlasák, managed to artificially breed it with a great deal of help from his wife. Photo Josef Seget, Prague Zoo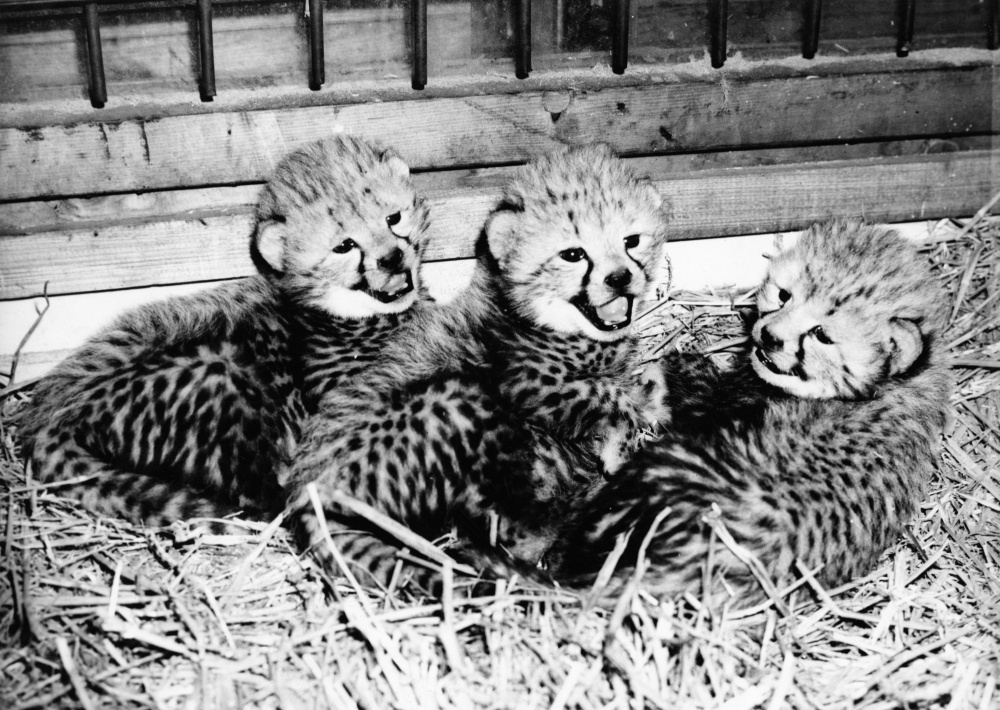 Prague Zoo has been keeping cheetahs since 1933, the first cubs were bred in 1972. The female Brita proved to be an exemplary mother right from the start and gave birth to 27 offspring over the years. Photo Zdeněk Veselovský, Prague Zoo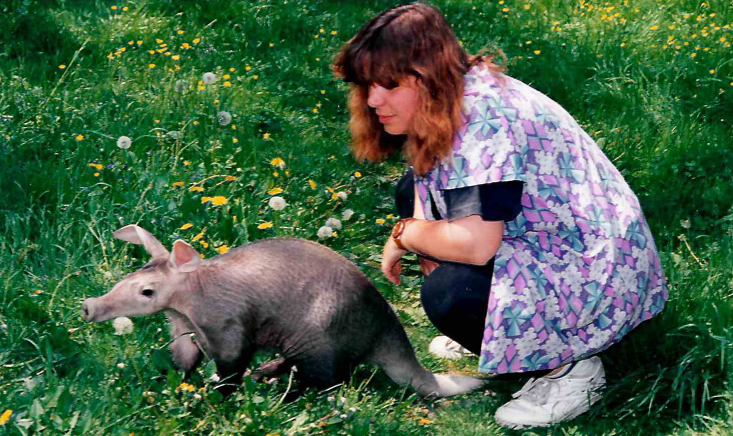 Aardvarks are rarely bred. It is even more rare to rear the young to adulthood. The first time this was done in Czechoslovakia was in 1989. The photo shows the female aardvark Adéla and Renata Masopustová, her keeper at the time. Source: Prague Zoo archive.
Prague Zoo's visitors have been able to admire these sturdy, mollusc-eating lizards, with their large heads and strong necks, since 1995. The first to hatch, becoming the world's first to be successfully bred, popped out in 1998. Photo Vladimír Motyčka, Prague Zoo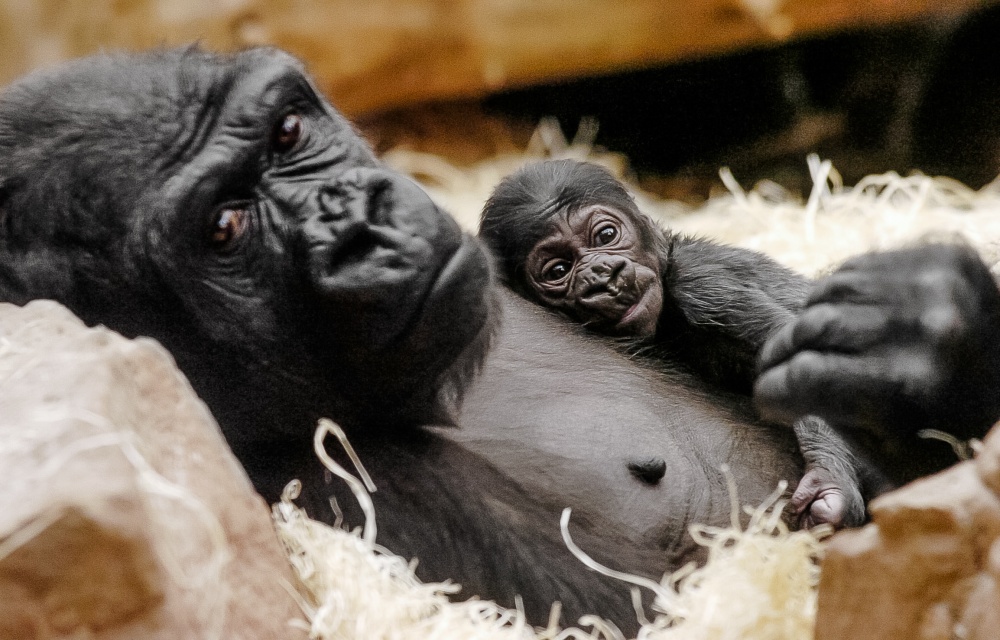 Who doesn't know the legendary Moja! The first gorilla baby to be born in Czech and Slovak zoos now lives in Spain, however, her daughter Duni is part of the gorilla group in Prague Zoo's Dja Reserve – and, if all goes to plan, Moja will become a grandmother by the end of the year. Duni is currently pregnant. Source: Prague Zoo archive.
Visitors to Prague Zoo can observe the rufous-cheeked laughingthrush in the outdoor aviary in front of the Szechuan Pavilion, which opened this year. Prague Zoo was the first institution in the world to successfully rear this Asian songbird. Photo Petr Hamerník, Prague Zoo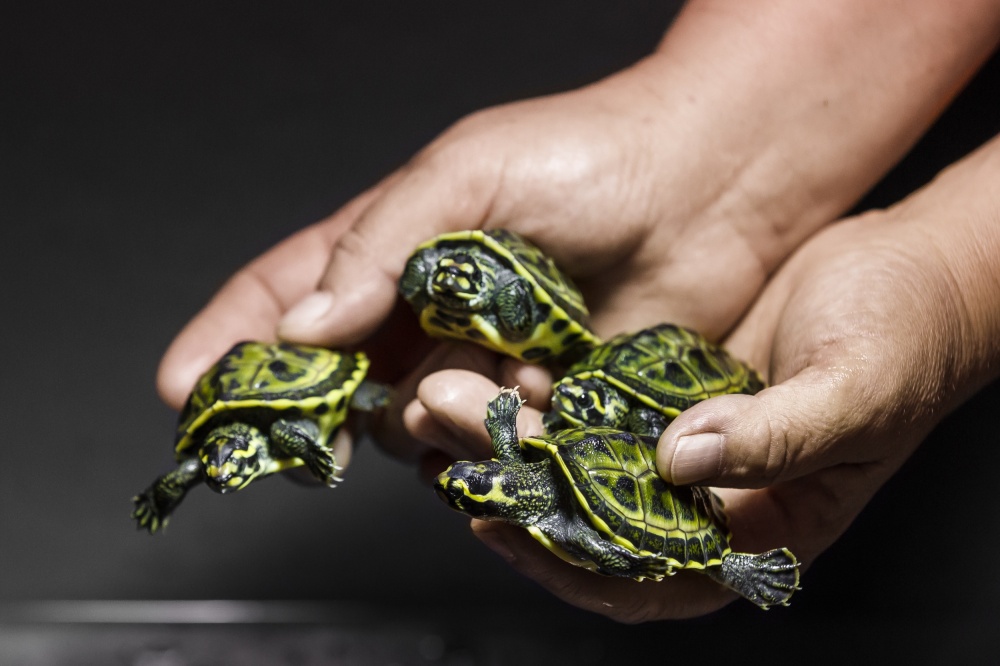 The way in which brahminy river turtles reproduce is quite unique, as the young incubate underwater. Most reptilian eggs would not survive a prolonged time in water. Prague Zoo obtained evidence that this is not the case for brahminy river turtles when it was the first in the world to successfully breed them in captivity by imitating this phenomenon. Photo Tomáš Adamec, Prague Zoo