A new pair of tropical otters are swimming in the Indonesian Jungle

This week, visitors to Prague Zoo can see a newly set up pair of smooth-coated otters. This tropical carnivore is rarely bred in captivity and now inhabits an island opposite the southern pig-tailed macaques in the Indonesian Jungle Pavilion.
"Finding a suitable female for our male was not easy. We are the only zoo to breed this species in the Czech Republic. There are only ten institutions in the whole of Europe, and most of them are British zoos, so Brexit made any planned transport all the more difficult," said curator Jan Mengr. He went on to add that after the UK left the European Union, the administration became complicated – meaning the Prague male had to remain alone. "In the end, thanks to our efforts and a bit of luck, we got a female from Bourbansais Zoo in France."
The eight-year-old female and nearly ten-year-old male fell for one another instantly. "When the otters saw each other for the first time on Monday, they ran up to each other, gave each other a thorough sniff, and have been an inseparable pair ever since," Mengr said, adding that people can easily tell them apart. "The female spends more time in the water. When she's dry, she's visibly lighter than the male."
The pair of mustelids are most active in the morning after the zoo opens. Visitors will probably be surprised by their climbing skills. Unlike their North American relatives, which are in the enclosure near the polar bears, smooth-coated otters are agile climbers and often scramble up tree branches. They are fed fish four times a day and together their daily consumption is over a kilo and a half.
In the wild, their situation is not so rosy. Asia's largest otters live in a band that stretches from India to Indonesia. Their main threats are loss of wetlands and pollution. Smooth-coated otters are therefore now listed as vulnerable by the IUCN. Estimates put their numbers at a third of what they were three decades ago, and their prospects are not encouraging.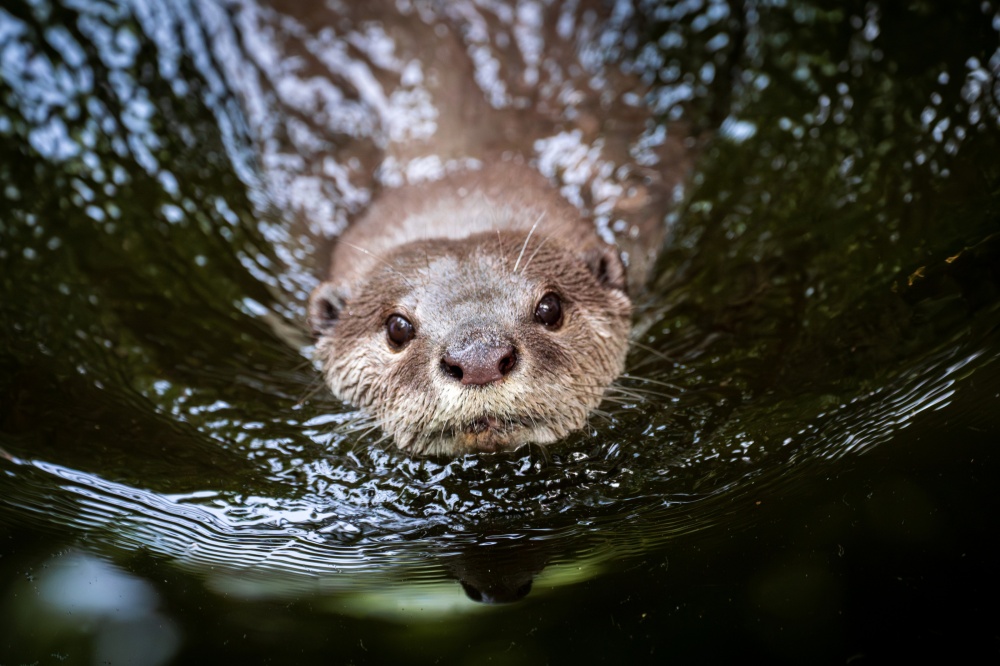 Compared to the male, the new female smooth-coated otter spends a lot of time in the water. She is also a lot more vocal. Photo Oliver Le Que, Prague Zoo