EDA IS ALREADY WAVING TO PRAGUE ZOO'S VISITORS

Under the careful supervision of Prague Zoo's keepers, Eda the three-year-old male Cape fur seal has already mastered useful veterinary training such as getting into the transport crate and letting the keepers check his teeth, eyes and abdomen. He has also learnt to use the slide and greet the enthusiastic spectators with a wave of his flippers.
"Eda can now undergo a complete veterinary examination of his entire body. This is necessary so that we can regularly check on the animals' health. All the training is voluntary, when he does an exercise correctly, he is rewarded with a blow of a whistle and a piece of fish," said Jakub Mezei, the head keeper for seals, as he outlined how he works with his charges.
Eda is the grandson of the unforgettable Gaston, who became a symbol of the 2002 floods, during which he tragically died. His mother, nine-year-old Abeba, and the seven-year-old females Ronja and Daisy are also part of the four-member seal pod.
Visitors only have until the end of the summer holidays to watch the Cape fur seals being trained every day, apart from Fridays. Training starts at 13:30. From the start of the school year, the programme will only run on the weekends. On the first day of school, however, all children under 15 will be able to enter the zoo for just one Czech crown.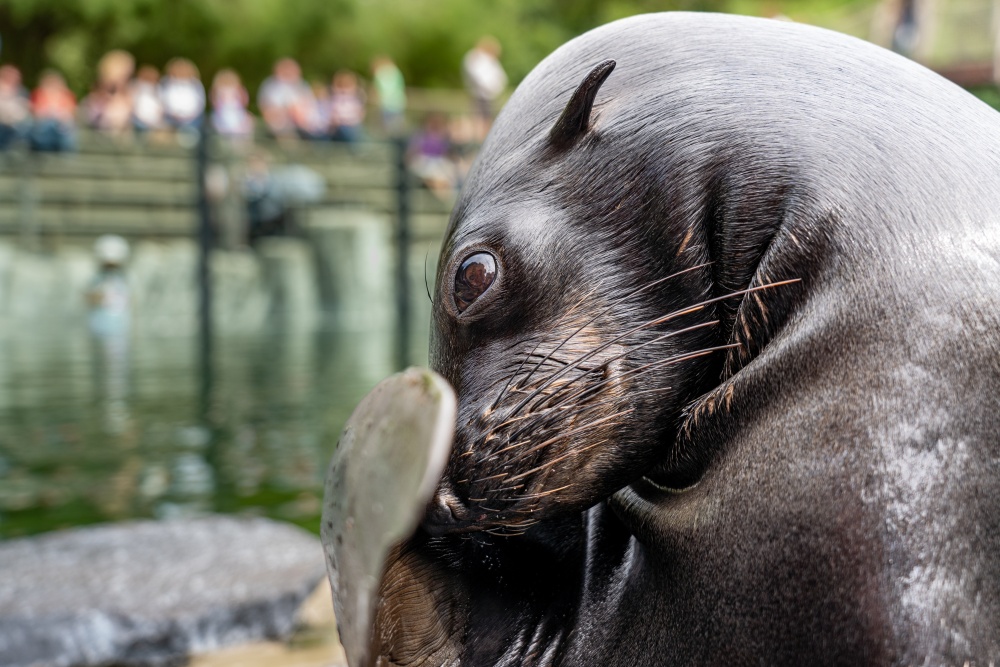 On top of the necessary veterinary activities, Eda can also greet, wave or "be ashamed". Photo Oliver Le Que Prague Zoo