A summer babyboom at Prague Zoo

Prague Zoo is full of youngsters, not only in spring, but also in mid-summer. The cavorting of the hutia triplets keeps visitors of all ages entertained and the newly hatched flamingos are already taking gawky steps towards the water. From the breeding point of view, the additions of East Asian fauna - mythical-sounding gorals and tragopans - are incredibly important.

In the Small American Mammals exhibit, people can observe two-week-old hutia babies - rodents that are endemic to Cuba commonly called Desmarest's hutia "At first glance they look a bit clumsy, but they are great climbers. Even so, it's something the young must learn. This makes it even more fun to watch the little hutia as they get to know their world," said Denisa Zběhlíková, the head keeper of small mammals, describing the frolicking triplets.
But it's not just mammals that have been busy. These days, the chicks of two flamingo species - greater and Chilean - are leaving their high, clay-built nests. Unlike the hutia, however, these are not tiny replicas of their parents. Describing how flamingos grow up, Antonín Vaidl, the curator of birds, said, "After hatching, the small, grey, downy flamingo spends about three days in the nest. Then they jump down and form a kind of nursery with the other nestlings. They stay in these groups until they grow into adults in about four to five months."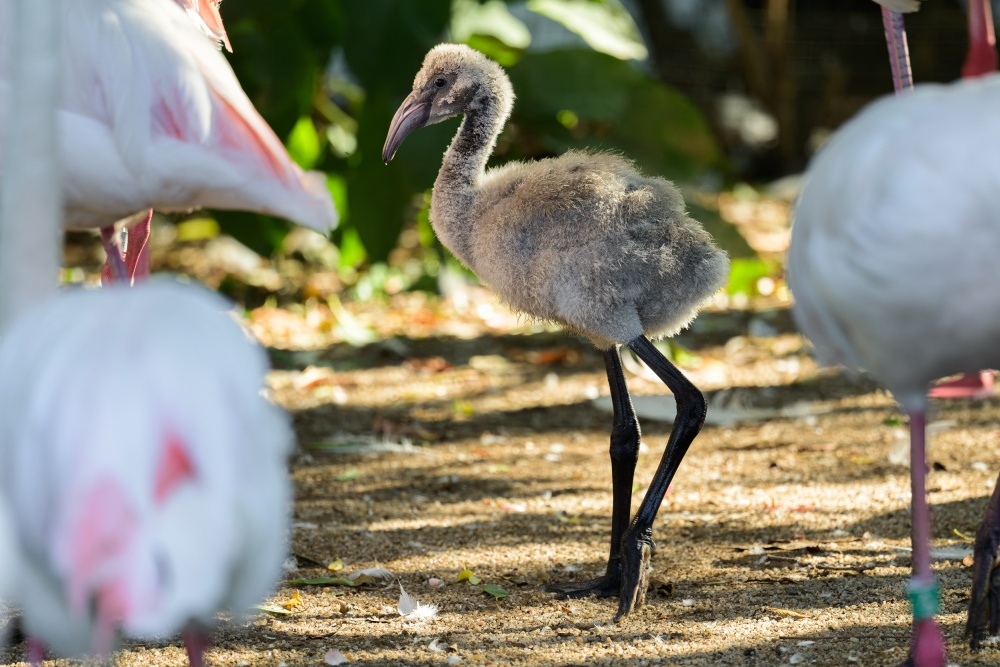 Visitors can see dozens of new additions among our feathered friends all over the zoo. The hatching of Cabot's tragopans is very valuable. This pheasant, the male of which resembles the mythical creature of the same name from Greek mythology due to the "rosettes" of feathers on its head, is on the IUCN Red List - only a few thousand individuals remain in eastern China. Prague Zoo keeps the European studbook for it. "Our three chicks this year are the only additions to the zoo population in the whole of continental Europe," said Vaidl, reminding us of how difficult they are to breed.
No less valuable is the young male Chinese goral. Like the tragopan, this is also a representative of East Asian wildlife, and, in this case, it is the only addition of this species Europe has seen this year. "He was born on July 15th and 10 days later he and his mother ventured outdoors for the first time. People can now observe the family group, including this year's calf, in the upper part of the zoo - they are most active between 10.30 and 11.30 in the morning," said Barbora Dobiášová, the curator for ungulates.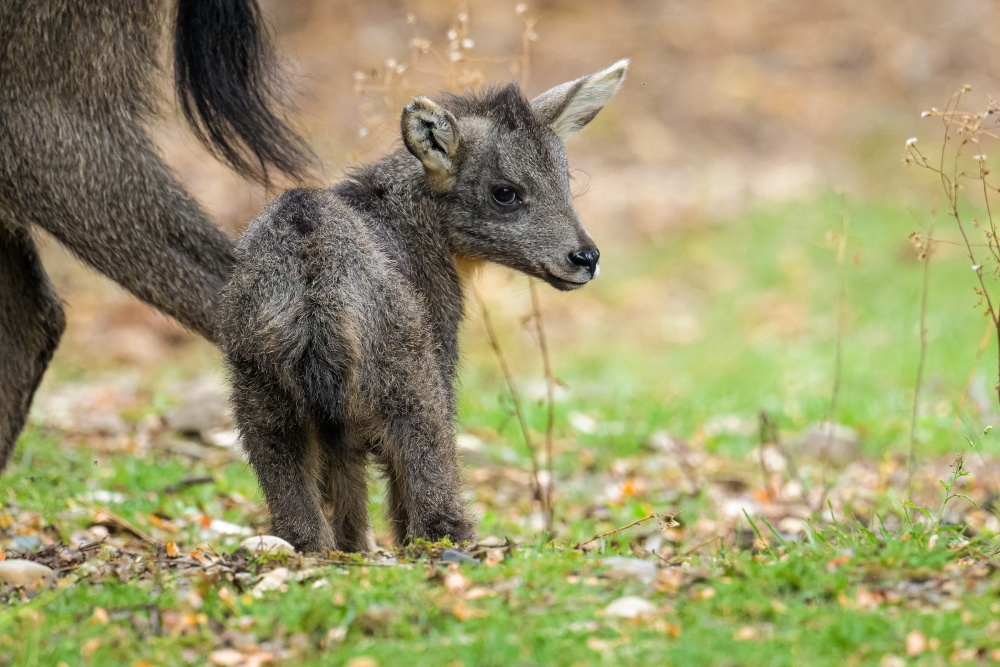 So far 700 offspring from 155 species have been born at Prague Zoo this year: 188 mammals, 341 birds, 147 reptiles and 14 amphibians. Visitors can also observe the spring wave of new-borns that are a bit more grown up, such as Humboldt penguins, maned wolves, Bactrian camels and ring-tailed lemurs.