REVEALED: DUNI IS COMING TO PRAGUE!

It has all been agreed, approved and confirmed: the trio of females - Kamba - Kijivu - Shinda - and the baby Ajabu, will be joined by a male, Kisumu, and a female, Duni, in the new gorilla house. This is doubly good news: the arrival of Kisumu will allow the troop to have more infants and, with the arrival of Duni, the story of our famous Moja will continue in Prague. Duni is her only daughter! We couldn't have wished for a better outcome - or even imagined it.
Kisumu was born in Munich in 1997 and was moved to Schmiding, Austria when he was seven, where he has lived in a bachelor troop ever since. Unlike our Richard, whose gene line is already 'overrepresented' and therefore he is not allowed to have more offspring, Kisumu has a much better ranking and can become a father here in Prague.
Duni's move to Prague will be the result of our efforts to find the best possible location for Moja a few years ago. The only reason Duni will also get the opportunity to have her own offspring is because the male Niky, Duni's father, is genetically very valuable, so Moja was able to have little Duni with him in Cabárcen, Spain in 2013.
We will bring you more news as it happens.
Miroslav Bobek
Director Prague Zoo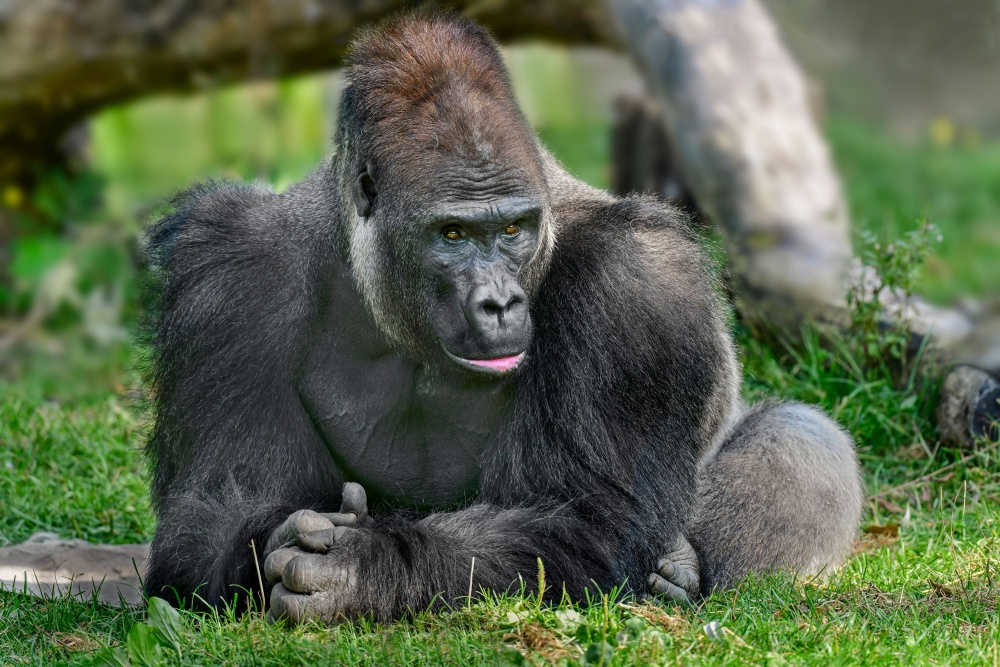 Kisumu was born in Munich in 1997 and was moved to Schmiding, Austria when he was seven, where he has lived in a bachelor troop ever since. It is hoped he will become a father at Prague Zoo. Photo: Schmiding Zoo