EASTER HOPES FOR THE MOUNTAIN PYGMY POSSUM

The mountain pygmy possum is one of Australia's most endangered marsupials. Its situation was exacerbated by extensive bushfires at the turn of 2019 and 2020. To help the animals affected by these bushfires, the Czech public gradually sent more than 23 million Czech crowns to the Prague Zoo donation account – and using these funds a special breeding centre for mountain pygmy possum was built in Lithgow, New South Wales. It was opened during Easter by the Czech Ambassador in Australia Tomáš Dub and the director of the Prague Zoo Miroslav Bobek.
"The mountain pygmy possum, which weighs only 45 grams on average, lives hidden in boulder fields high in the Australian Alps," explains director Bobek. "Mountain pygmy possums are threatened in this area both by the development of this region and by the fact that a sufficient number of bogong moths stopped migrating across the mountains, which were an important source of food for the mountain pygmy possums. The fires then made the whole situation worse."
Australian conservationists have now chosen a very unorthodox path to save the mountain pygmy possums. They decided to create their wild populations in a completely different environment – in cold and wet forests at lower altitudes – and adapt them to local conditions.
"This unorthodox project is based on paleontological findings which have shown that in the past remote to millions of years, mountain pygmy possums used to live in the very environment our Australian colleagues will try to adapt them for," explains Miroslav Bobek. "The breeding centre in Lithgow, for the construction of which we have released almost 3.2 million Czech crowns from the We Help Them to Survive collection account, will be used to multiply a sufficient number of individuals who will later be released into its vicinity, the Secret Creek Sanctuary."
So far, there are 14 mountain pygmy possums in the breeding centre. An Aboriginal ceremony accompanied the opening of its operation. The ribbon was then cut by the Ambassador of the Czech Republic in Australia Tomáš Dub and the director of the Prague Zoo Miroslav Bobek. Thus this year's Easter may have brought new hope for the survival of these exceptional marsupials.
We Help Them to Survive
You can support the protection of the mountain pygmy possums and other endangered species in Australia and elsewhere in the world by transferring any chosen amount to the We Help Them to Survive collection account (IBAN: CZ24 0100 0000 4368 0466 0247, SWIFT identifier code: KOMBCZPPXXX), or by purchasing souvenirs via the Prague Zoo e-shop in the special section We Help Them to Survive (https://eshop.zoopraha.cz/suvenyry/pomahame-jim-prezit.html) and last but not least, of course, by visiting the Prague Zoo.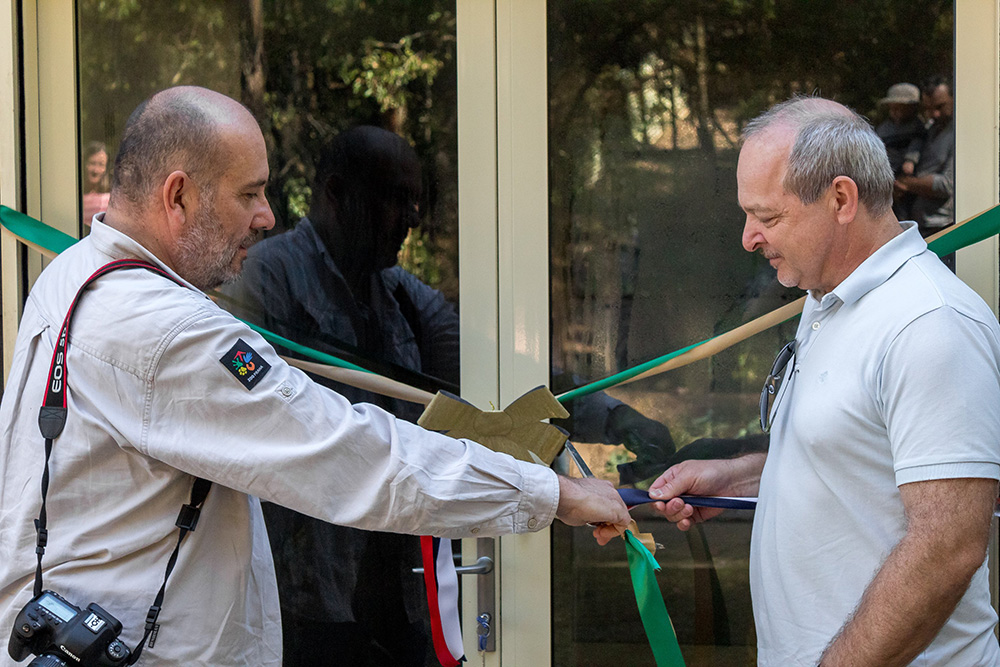 The Ambassador of the Czech Republic in Australia Tomáš Dub and the director of the Prague Zoo Miroslav Bobek during the ribbon cutting. Photo by Zuzana Holubová, Prague Zoo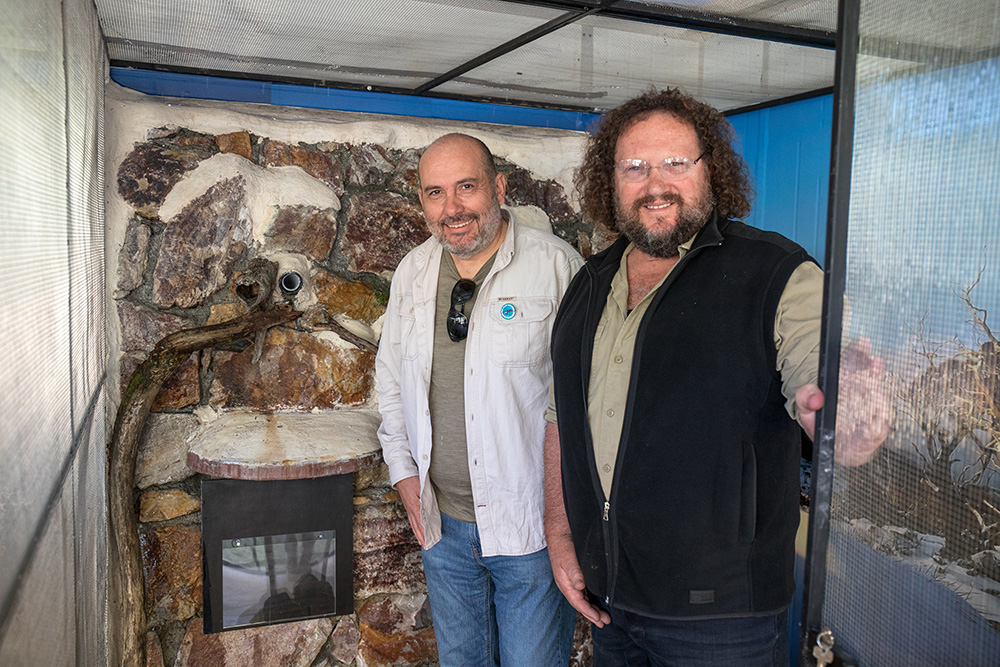 Miroslav Bobek, the director of the Prague Zoo, and the project leader for the rescue of mountain pygmy possums Trevor Evans inside the breeding centre. Photo by Zuzana Holubová, Prague Zoo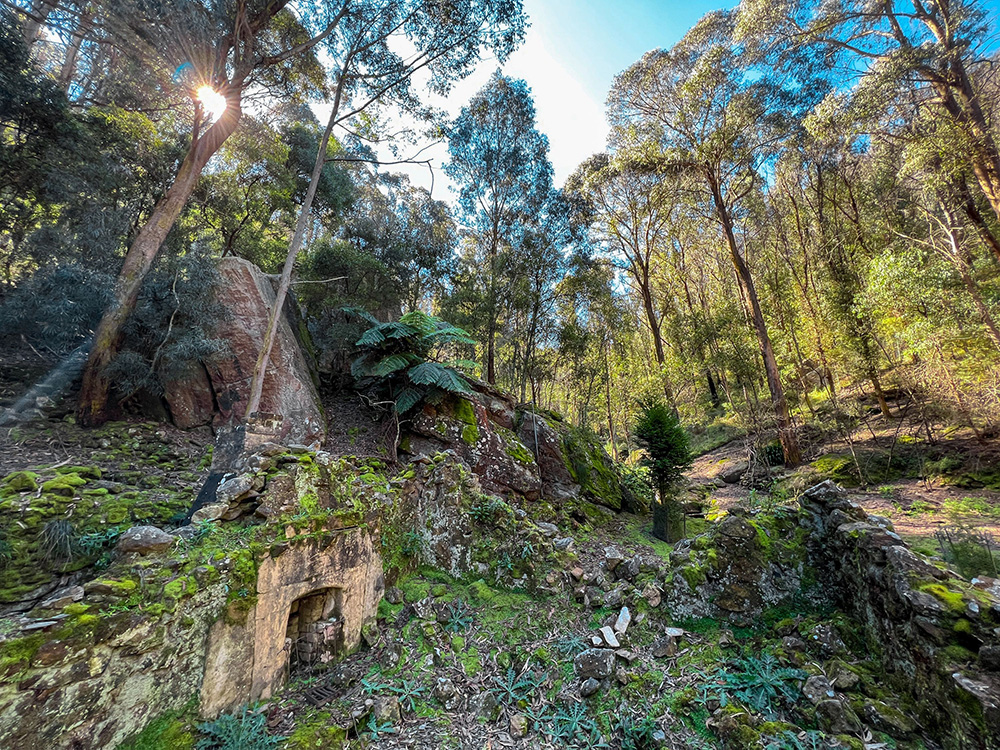 The environment to which the mountain pygmy possums should return at Lithgow. Photo by Miroslav Bobek, Prague Zoo