Prague Zoo now has a new Gorilla House

On Friday, the contractor handed over the new Gorilla House to Prague Zoo and on the 5th of April the building was given its final inspection which is the basis for issuing the occupancy permit. Now the finishing touches are being done and gradually the inhabitants will start moving into the house. It will open to visitors on September 28th.
"De Brazza's monkeys will be the first to move into the new house in May. They will be followed by northern talapoins, African brush-tailed porcupines and straw-coloured fruit bats – and, of course, gorillas," said Miroslav Bobek, Prague Zoo's director. "Their relocation should take place in June. Kiburi and Nuru will occupy the area intended for the male group, while Richard and the females and the youngest male, Ajabu, will live in the main part of the house."
The new Gorilla House has been designed to give visitors the experience of travelling through Cameroon.
"Just in front of the entrance there is red African soil and children will be able to take part in programmes on the Wandering Bus," said Director Bobek. "This vehicle is authentic and has transported hundreds of school children between the forests of Dja and the Cameroonian capital of Yaoundé. The house's interior is designed to evoke the journey along the unpaved roads of rural Cameroon to a village on the edge of the forest. This is represented by a school classroom, also equipped with authentic desks. This stylised village is where the first animal exhibit will start, and beyond it the tropical rainforest begins."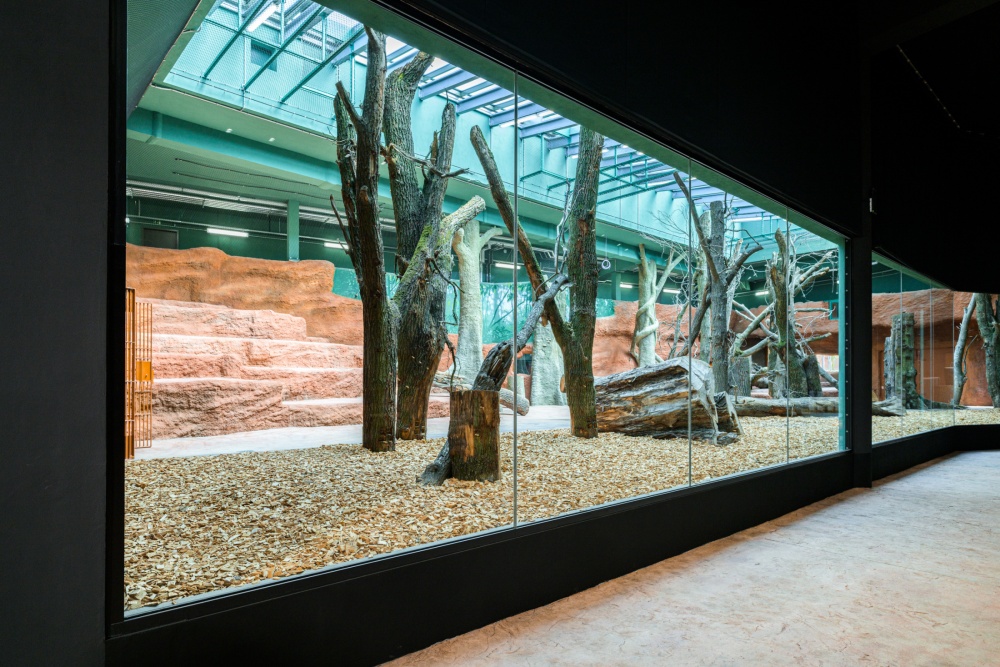 Artists have modelled artificial trunks that will add to the living plants and the water sprinklers will ensure the right humidity. Background sound, mixed from authentic recordings made in the Cameroonian rainforest, is then used to bolster the veracity of this illusion.
"The area set apart for male gorillas neatly ties in to this forest," Bobek continued, "but the tour of the indoor areas will culminate in the large exhibition of the family group, who will be in the company of mantled guerezas. Then comes the house's exit area with a gift shop, complete with authentic artifacts from Central Africa. Finally, once outside, visitors will come to a spacious enclosure dominated by the fallen trunk of a forest giant. Directly next to the visitor's viewing area is a stream-fed marsh where the gorillas will hopefully be able to enjoy the water, similar to what I saw wild gorillas doing in Central Africa."
A viewing area for visitors has been built into the outdoor section and there are various attractions, in particular a view of the Dja Biosphere Reserve's ranger station.