Prague zoo´s common squirrel monkey group has two new arrivals

Visitors can observe the recently born baby squirrel monkeys in the Water World and Monkey Islands exhibition. The group of common squirrel monkeys at Prague Zoo now has fifteen members.
"Lilly, an eight-year-old female, gave birth to her baby a month ago and seven-year-old Mala gave birth two weeks later, the babies' father is the eight-year-old male, Manü. Last year we had three babies born in our new exhibit, and they are increasingly trying to get their younger siblings to play," said Martin Vojáček, head keeper for primates.
For both females this is their second offspring, and they take excellent care of the infants. The babies hold on tightly to their mothers' backs and regularly climb onto their bellies to drink their mums' milk. They stay with the entire troop in the branches of a mature mulberry tree in the outdoor enclosure.
"Squirrel monkeys communicate using a wide range of vocal expressions, including a kind of bird-like twittering, so visitors certainly won't mistake them," added Martin Vojáček.
The common squirrel monkey is a small monkey from the Cebidae family that lives in South America. The species first came to Prague Zoo in 1990, and it began breeding in 2004.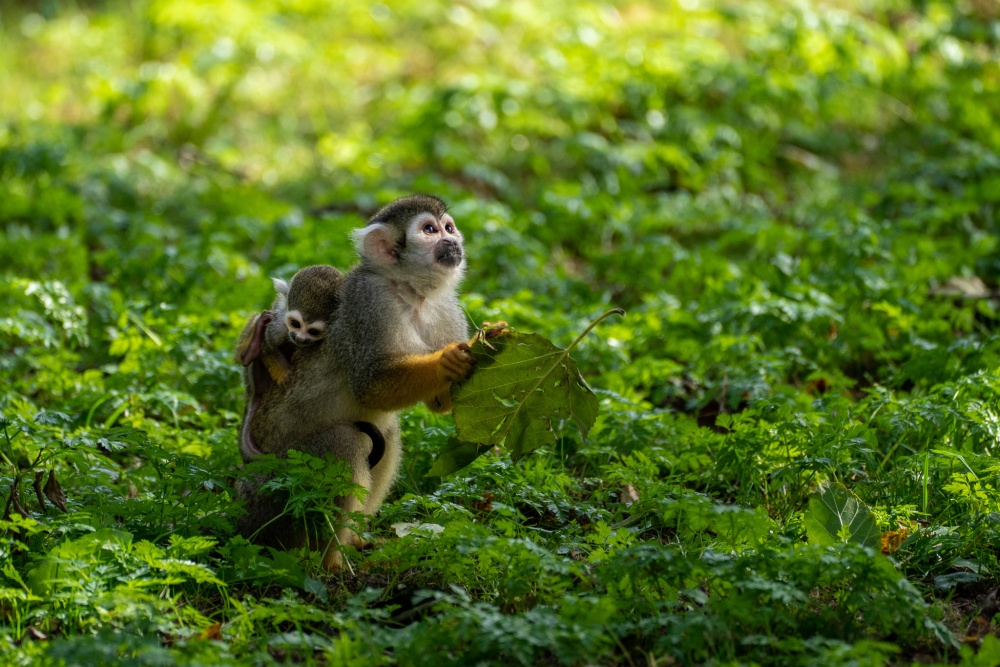 Mala's younger infant spends most of its time sleeping. Photo: Oliver Le Que, Prague Zoo