Prague zoo´s red panda twins are already exploring their outdoor run

Visitors to Prague Zoo can now see the two rare additions to the red panda exhibit near the main entrance to the zoo. The four-month-old twins have just started to move around the outdoor enclosure on their own.
"The cubs are doing very well, they are still a bit clumsy when moving in the branches, but their motor skills are improving day by day. The female, Regica, is exemplary in taking care of her first cubs, while the male, Pat, is not involved in their upbringing, instead he watches what is happening from the treetop, where he rests," said Denisa Zběhlíková, the head keeper. "The cubs have already had their first veterinary check-up and we even know their sexes; they are male and female. At the moment, they still drink their mother's milk, but they are also starting to eat bamboo and special pellets for leaf-eaters."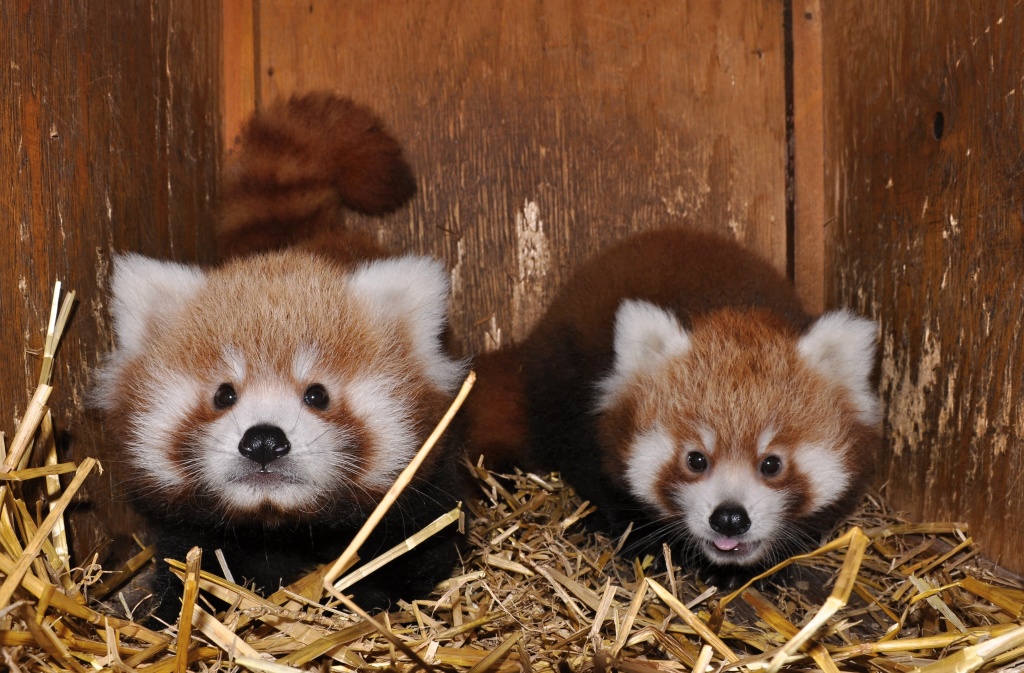 The red panda cubs at Prague Zoo have already undergone their first veterinary examination. Author: Roman Vodička, Prague Zoo.
Red pandas are an endangered species on the IUCN list, mostly due to habitat loss, but also because of poaching. Red pandas are very sensitive carnivora and it is difficult to breed them. The first red pandas came to Prague Zoo way back in 1955.
The cubs now explore their outdoor enclosure on their own. According to their keepers, they haven't quite got used to mastering movement in the branches, but they are becoming more confident when walking. Pictured here is the four-month-old male. Author: Oliver Le Que, Prague Zoo.