AS HE LEAVES FOR NUREMBERG, PRAGUE ZOO SAYS GOODBYE TO THE TAPIR MORSE IN MORSE CODE

This Saturday, September 25th, visitors to Prague Zoo can bid a stylish farewell to the Malayan tapir, Morse. As of next week, his new home will be Nuremberg Zoo in Germany. The young male was named last year after the inventor of Morse code, Samuel F. B. Morse. Even the farewell will be in Morse code and news of the tapir's departure for his new zoo will be broadcast to the world.
The male Malayan tapir was christened last year to mark both World Tapir Day and Morse Code Day. Nowadays his coat is no longer decorated with dots and dashes, but his farewell will again be a unique event connected with Morse code. This Saturday visitors will have a chance to learn the secrets of Morse code, but they can also write a message to our male as he makes his way to Nuremberg Zoo. At 10:00 a.m. precisely, the news of his journey will be broadcast to the world.
It is very rare indeed to breed Malayan tapirs in zoos. Currently there are only about forty individuals in Europe, and the two tapirs in Prague, Morse's parents - Indah and Niko - are among the few Malayan tapirs in the Czech Republic. It is in no way common for them to breed, the average in European zoos is four young per year. Prague Zoo joined the European Endangered Species Programme (EEP) for Malayan tapirs in 2010.
Programme for Saturday 25 September:
1:00 pm: A Morse code message about Morse's departure is broadcast to the world
10:00 am-1:00 pm: Morse Code Workshop - an experienced radio operator and collector of telegraphs and radiotelegraphs will induct visitors into the secrets of Morse Code and present the instruments used to transmit it
10:00 am-4:00 pm: Talks at the Malayan tapir enclosure every hour
10:00 am–4:00 pm: Creative workshop at the Malayan tapir enclosure

– w

rite a message or wish for the young tapir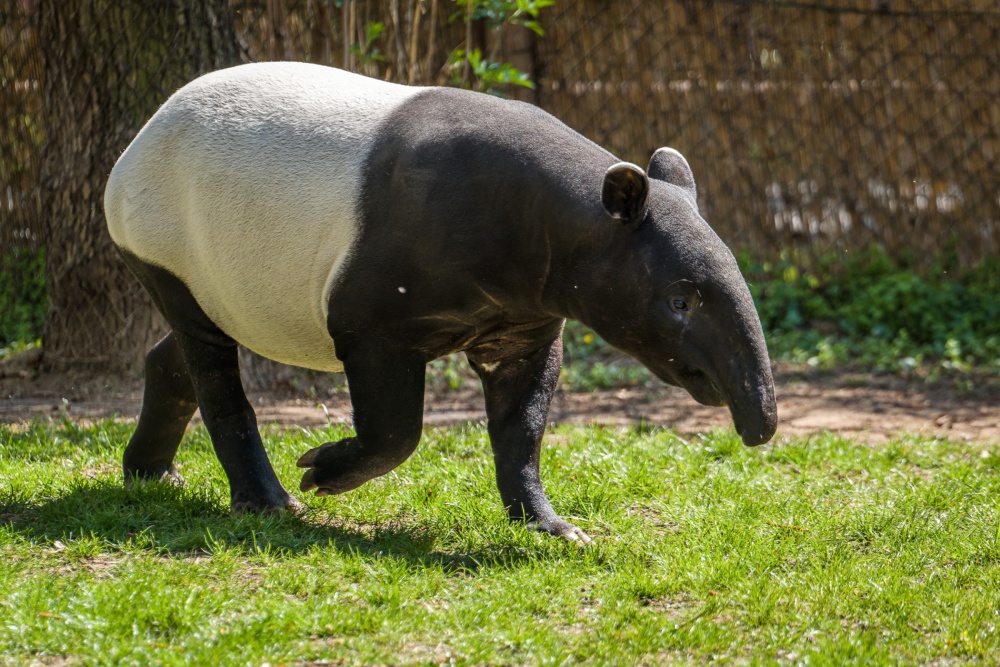 Today, Morse already has his adult coat. The male is only the second of this rare and endangered perissodactyl to have been reared in our zoo. His new home will be Nuremberg Zoo. Author: Petr Hamerník, Prague Zoo