The first baby Kirk´s dikdik to be born at Prague Zoo

Visitors can now observe the baby Kirk's dikdik in the African House. This is the first ever fawn of this the smallest antelope in the world to have been born in Prague Zoo. Only a month old, the new arrival is very active and when outdoors it stays close to its mother at all times.
"Dikdiks are instantly attractive due to their daintiness and their long snout, which they use for both breathing and thermoregulation. These small antelopes mate for life, living in pairs on a territory of about 5 to 30 hectares, where they remain throughout their lives," said Jan Mengr, the ungulates curator.
The mother is Blanchett, a two-year-old female, who is exemplary in caring for her offspring.
"It is a male and visitors can see him in the African House as the fawn and its mother wander around together with the male Dax and a second female named Anabell," added Jan Mengr.
The Kirk's dikdik gets its rather unusual name from the characteristic call it makes when it feels threatened and flees. It is only then that it makes its distinctive "dik-dik" sound.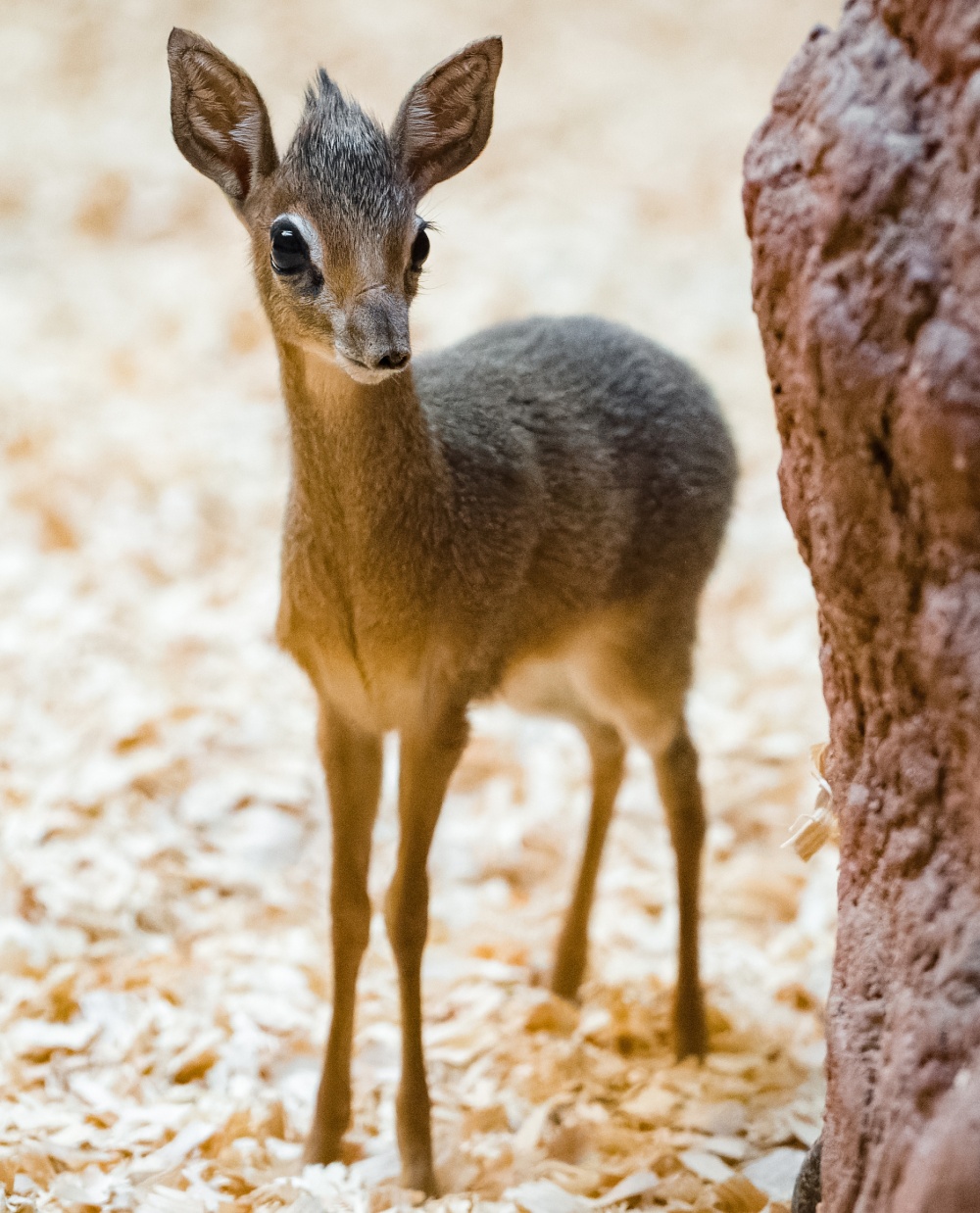 The first ever baby Kirk's dikdik to be born at Prague Zoo. Author: Petr Hamerník, Prague Zoo.