A Weekend of insectivores at the Prague Zoo – taste the food of the future

Crickets fried in butter, spicy beetle larvae in garlic, roasted mealworms or grasshoppers in pancake batter – this weekend you can taste all of these at Prague Zoo. The highly popular insect festival will also offer special narrated feedings of the insectivorous animals.
This Saturday and Sunday, visitors can try various insect specialties and get to know more about the benefits of insect cuisine. Besides insect tastings, Prague Zoo has also prepared another exciting programme for Insectivore Weekend. On the terrace of the Education Centre, visitors can see specimens of various invertebrate species, learn fascinating facts about the insect kingdom and find out what insects are like as an alternative food source. Every hour on the hour there will be encounters with many insect species, including giant cockroaches and stick insects. The programme will run between 10am and 4pm on both days.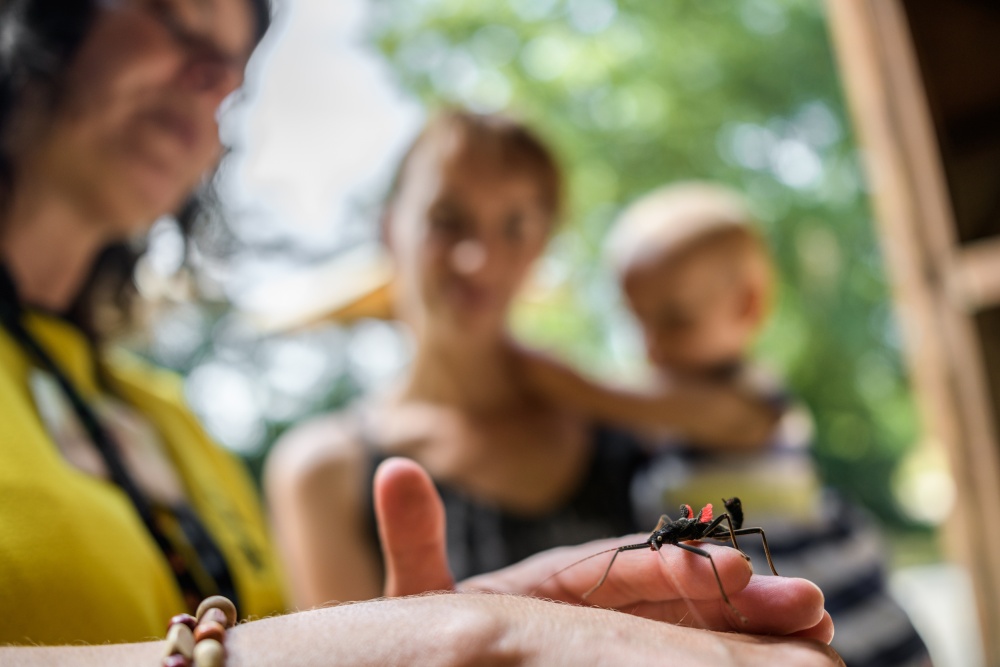 Visitors can also enjoy viewings of live insects on the terrace of the Education Centre. Photo Petr Hamerník, Prague Zoo
Accompanying programme 17.–18. 7. 2021
10.00–16.00 Guided encounters with invertebrates kept as pets on the terrace of the Education Centre (e.g. the spiny leaf insect, the black beauty stick insect, the Annam walking stick, the thorny devil stick insect, the leaf insect, the Madagascar hissing cockroach, etc.) – encounters will take place every hour

10.00–16.00 Information station on the terrace of the Educational Centre – demonstrations of different insect species, information and exciting facts about their lives, the benefits of insect cuisine as an alternative food option, etc.
Narrated feedings and encounters with selected species of insect-eating animals:
10.00 Feeding the fennec foxes
10.30 Feeding the aardvarks *
10.45 Feeding the meerkats
11.00 Feeding the emerald tree monitors*
11.30 Feeding Cuban rock iguana young*
13.00 Feeding the northern bald ibis
15.00 Feeding the giant anteaters
15.30 A commented meeting with the keeper of the echidna
* The number of participants to the guided feeding is limited by the capacity of the pavilion.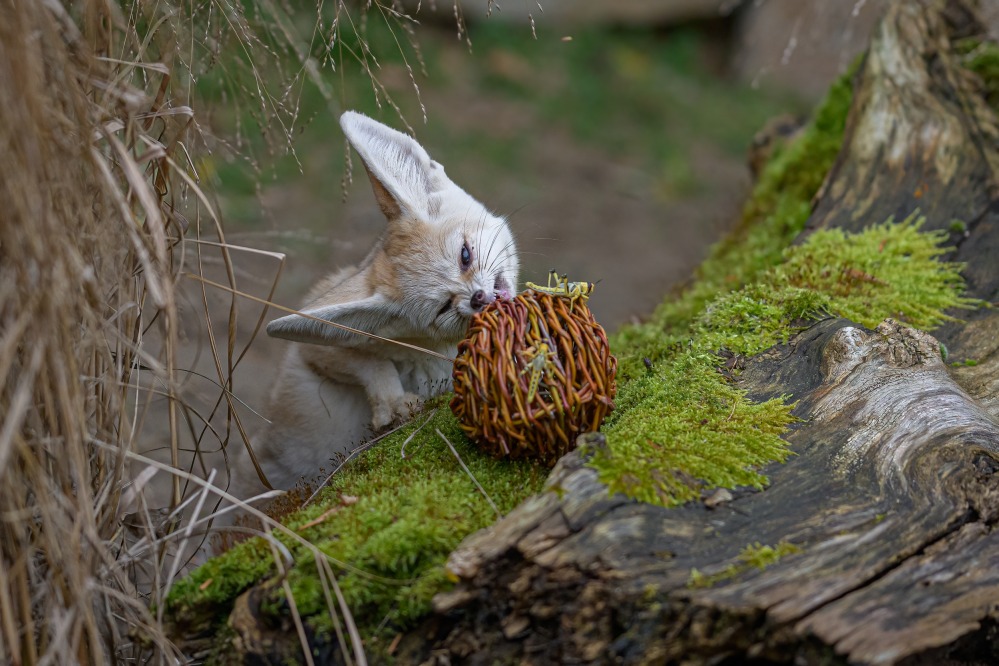 Narrated fennec fox feeding will take place at 10 am in the foxes' outdoor enclosure at the Africa pavilion. Photo Petr Hamerník, Prague Zoo