European success: Chacoan peccaries were born in Prague Zoo

The herd of Chacoan peccaries at Prague Zoo is now looking after two new babies. The birth of each new piglet is great news for European breeding. This prehistoric animal was considered extinct until 1971. Currently, the number in the wild is estimated at several thousand individuals at most and the population is declining, mainly due to deforestation. Therefore, a coordinated breeding programme is underway in European zoos, one in which Prague Zoo is also involved.
"These animals exhibit very social and familial behaviour in a group. The two youngsters are now being cared for by all the adults," said Jan Marek, the head keeper, describing the piglets' first days. "The piglets are fine and doing well. Visitors can see them in the enclosure when they accompany their mother, or at rest when the whole group quite literally lies in a heap, warming and protecting each other."
Prague Zoo has been successfully breeding this rare species of peccary since 2019. Until then, only Tierpark Berlin and Zoo Planckendael in Belgium had been able to breed this species in Europe.
Currently only nine institutions in Europe breed Chacoan peccaries with a total of 60 individuals. These are the ninth and tenth members of this endangered species to be born at Prague Zoo. Prague Zoo also supports the conservation of peccaries in their natural range in the Gran Chaco region on the borders of Argentina, Paraguay, Bolivia and Brazil. Visitors can see the new arrivals in the upper part of the zoo's grounds above the wolf enclosure.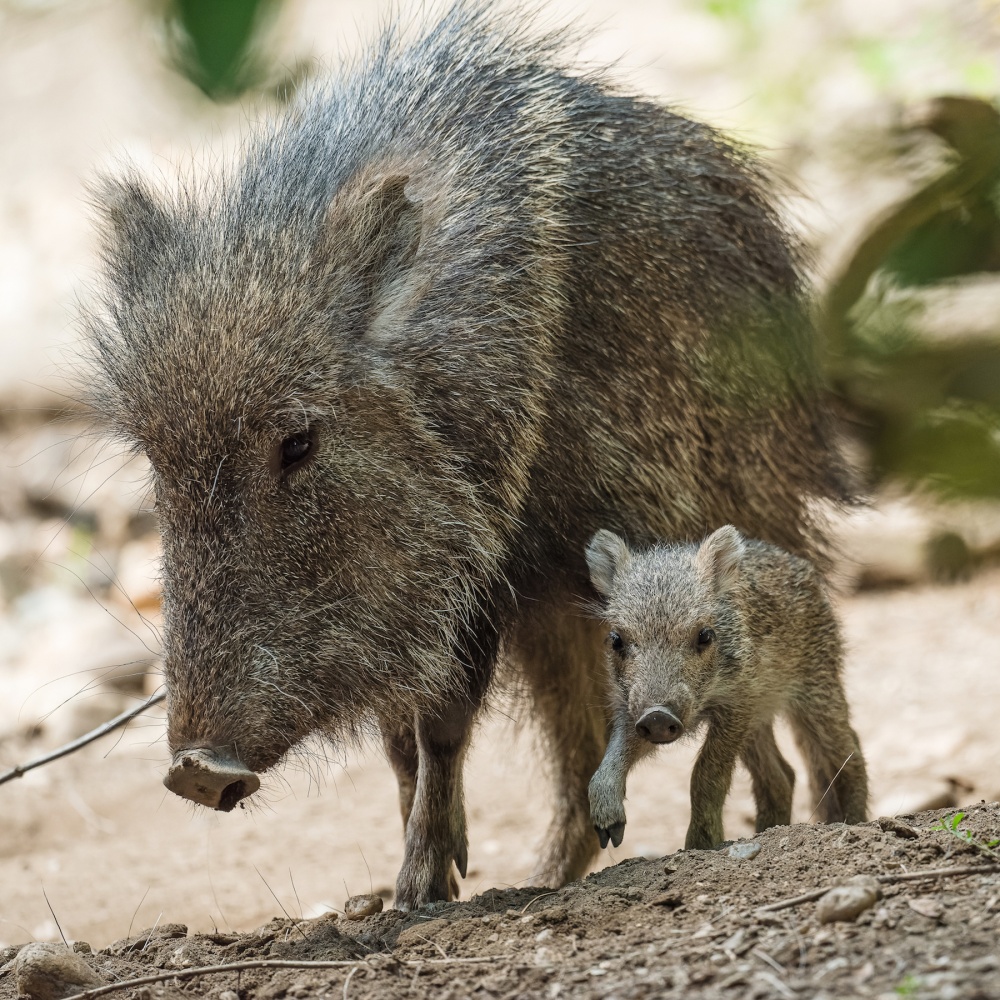 Both the Chacoan peccary young mainly stay close to their experienced mother. Their sex has yet to be determined. Author. Petr Hamerník, Prague Zoo