Current measures in the Prague Zoo

As of Monday 24 May, we have opened the indoor pavilions with a limit to the number of people – a maximum of 1 person per 15 sqm of indoor public space. Five pavilions are open in all.
The following pavilions are open:
The Feline and Reptile Pavilion (544 sqm, 36 visitors at once)
Africa up Close (214 sqm, 14 visitors at once)
African House (199 sqm, 13 visitors at once)
Hippo House (117 sqm, 7 visitors at once)
Gorilla Pavilion (92 sqm, 6 visitors at once)
Disinfectant dispensers have been placed around the grounds, please use them, especially before entering the pavilions, exhibitions, restaurants, shops and toilets.
The following rules apply when entering the restaurants:
In line with the emergency measure of the Ministry of Health MZDR 1460 1/2021 – 26/MIN/KAN, only persons (apart from a child under 12 years of age) who are able to prove the following are allowed to enter indoor and outdoor areas of restaurants:
(a) confirmation of a SARS-CoV-2 completed vaccination; or
(b) immunity having had the SARS-CoV-2 disease in the last 180 days; or
(c) confirmation of a negative RT-PCR test not older than 72 hours; or
(d) confirmation of a negative SARS-CoV-2 antigen test not older than 24 hours.
We thank you for your understanding.
E-tickets
We recommend purchasing e-tickets. It's quick, easy and you won't have to wait at the ticket office - with the ticket on your mobile phone you can go straight to the turnstiles. An e-ticket is valid for six months from the date of purchase.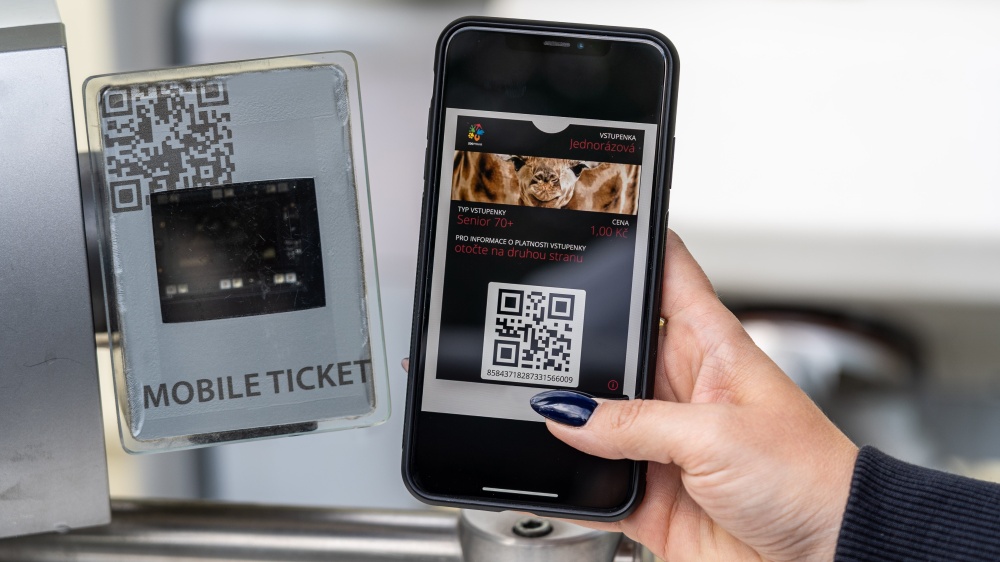 FAQs
What about wearing respirators and disinfection in the grounds?
When visiting the zoo, FFP2 respirators, or their equivalent, are required when entering the pavilions, exhibitions, restaurants, shops and toilets. Nose and mouth protection is also compulsory in outdoor areas where it is not possible to keep a distance of 2 metres from others, including waiting in queues. Non-contact disinfectant dispensers have been located around the grounds.
How are tickets sold?
We recommend purchasing an e-ticket via the vstupenka.zoopraha.cz app. However, tickets can also be purchased on the day at the ticket offices.
What are the opening hours? How do the car parks work?
Opening hours on weekdays and weekends are from 9 am to 7 pm. The main and south entrances to the grounds are open on weekdays, and visitors can use the south car park and the car park at the chateau. In addition, the north entrance and north car park will always be open on weekends.
Is the cable car running?
Yes, the cable car at Prague Zoo is running as normal.
What about extending season tickets?
Season ticket holders can ask for an extension.

Thank you for your understanding!