Prague Zoo has been entrusted with keeping the European stud book for gharials
Prague Zoo has received a huge acknowledgement. It has been commissioned to keep the European Stud Book (ESB) for the Indian gharial, a critically endangered and evolutionary unique crocodile. The last gharials surviving in the wild are decreasing at an alarming rate and Prague Zoo has long advocated their conservation.
"It is a great honour and responsibility for us. Keeping a studbook is an essential prerequisite for creating a viable gharial population in captivity, its subsequent professional management and integration into the international conservation plans for this species," said Prague Zoo's Ivan Rehák, who has been entrusted with keeping the stud book for the Indian gharial.
Prague Zoo has been breeding these rare and critically endangered crocodiles since 2008 and has long been involved in their conservation in the wild. This crocodile with pincer-like, elongated jaws is native to the Chambal River in India. According to the latest estimates, made with the support of Prague Zoo, it has about 80% of the total wild population, numbering two to three thousand individuals. Whereas, in the 1940's there were around 10,000 adult specimens living on the Indian subcontinent.
"One example of the ways we've been supporting nature conservationists is the purchase of a motorboat and other equipment," explains Miroslav Bobek, Director of Prague Zoo, adding, "We also finance gharial monitoring using radio transmitters, which provides valuable data on how these crocodiles live. This means they can be more effectively protected."
In addition to the Indian gharial, Prague Zoo has also been entrusted with keeping the European stud book for the East African oryx. Thus, Prague Zoo is currently keeping two world stud books – the Przewalski's horse and the Cuban iguana - and ten European stud books. Moreover, Prague Zoo also coordinates three European Endangered Species Programmes (EEP) within the framework of the EAZA.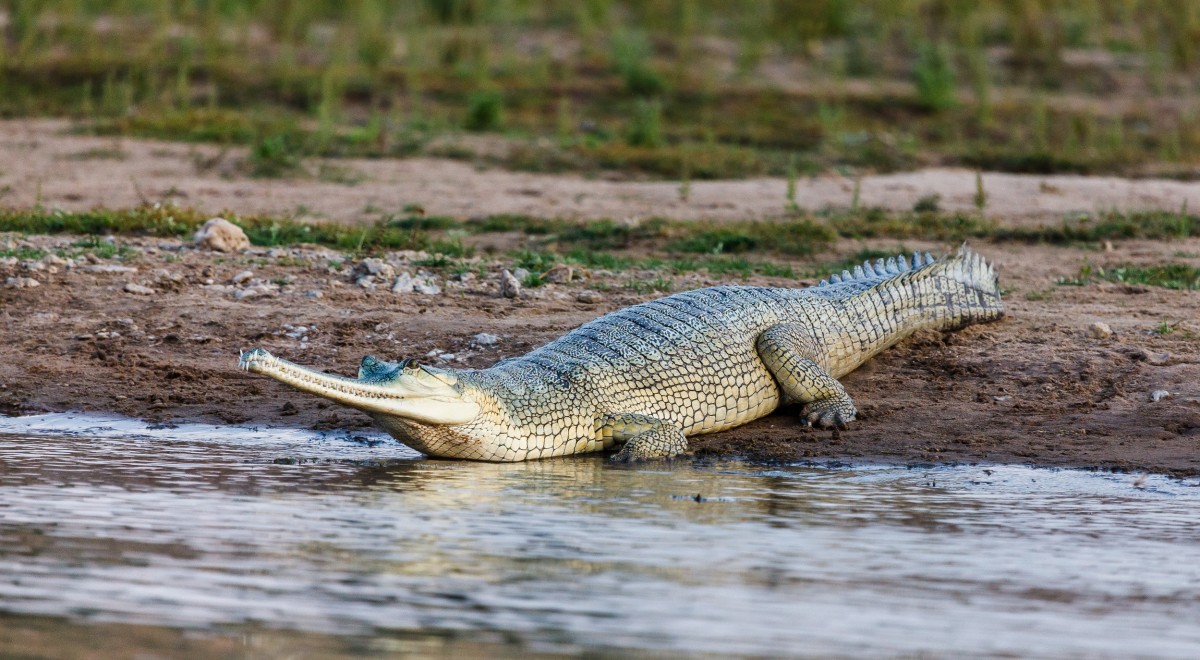 In the wild, the gharial is critically endangered and Prague Zoo is engaged in its conservation. Photo: Miroslav Bobek, Prague Zoo