Return of the wild horses no. 7: once again successfully and in record time
The seventh Return of the Wild Horses ended successfully. Four more Przewalski's Horse mares were transported to the Strictly Protected Area of the Great Gobi B in Mongolia by a CASA airplane from the Army of the Czech Republic: Naya, Romy, Chantou and Sarangua. This brings the number of horses transported under the frame of the Prague Zoo's project to twenty seven.
"This year's transport took place in the shortest time so far: from the start of the aircraft's engine in Prague-Kbely airport until the release of the horses in the Gobi, it took just 24 hours," said Miroslav Bobek, Prague Zoo's Director. "All four mares ran into the acclimatization enclosure without the slightest difficulty and it seemed to me as though it was a Sunday evening in Dolní Dobřejov."
The mares release was attended by local residents and dignitaries as well as foreign guests, in particular the emirate president of the International Takhi Group, Thomas Pfisterer.
"The mares that we transported to Mongolia came from four European zoos," says Deputy Director for Zoology Jaroslav Šimek. "Sarangua was born at our breeding station in Dolni Dobrejov in 2014 and she was named by the commander of today's flight Lieutenant Colonel Milan Laniak. Naya is from Hellabrun Zoo in München, Romy was born in Leipzig Zoo and Chantou came from Givskud Zoo in Denmark."
For the last decade Prague Zoo is the only organization that, thanks to its cooperation with the Czech Army, SPA Great Gobi B, International Takhi Group and numerous zoological gardens, has been transporting Przewalski's horses to Mongolia. In addition it has also been a major contributor to its conservation and has kept the international studbook of the species for decades. The current 'Return of the Wild Horses' took place twenty-five years after the first reintroduction of the Przewalski's Horse to Mongolia, where they disappeared in the late sixties. In the beginning, the German businessman Christian Oswald, who also worked with the experts from Prague Zoo, played a major role.
Protecting biodiversity is currently the number one priority of modern zoos, and the return of Przewalski's Horses is regarded as one of the most important and most successful projects.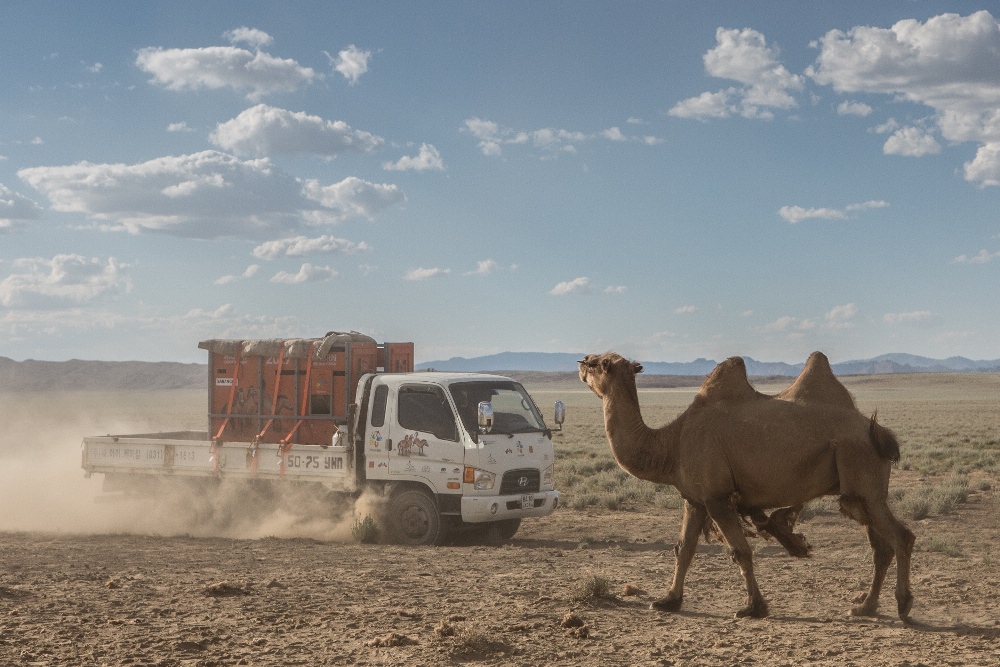 Photo: Václav Šilha, Prague Zoo