Prague Zoo has the unique opportunity this year to participate in the EXPO 2015 world's fair taking place in Milan, Italy. The aim of Prague Zoo's presentation at the fair is to introduce itself to the world and, at the same time, demonstrate the relevance of the modern zoo.
This Saturday, September 25th, visitors to Prague Zoo can bid a stylish farewell to the Malayan tapir, Morse. As of next week, his new home will be Nuremberg Zoo in Germany. The young male was named last year after the inventor of Morse code, Samuel F. B. Morse. Even the farewell will be in Morse code and news of the tapir's...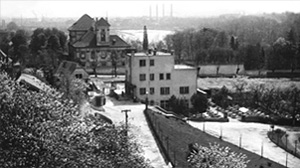 The history of Prague Zoo goes all the way back to the year 1881, when, on the occasion of the wedding of Crown Prince Rudolf and Princess Stephanie of Belgium, Count Sweerts-Sporck published an open letter in the newspapers calling for the establishment of a zoological garden in Prague.