How many animals you can see here – what is a zoo and what is not

We currently have 694 species and a total of 5,033 animals at our zoo. Just to recap: that's 5033 animals, 694 species. I should probably repeat that another fifty times, but it probably wouldn't help some people anyway. I'm not exaggerating here. A certain presenter once shocked me during a live broadcast by saying that she had been to our zoo, but hadn't seen any animals. None! I recommended that she pay a visit to an ophthalmologist, but had I been feeling less diplomatic, I would have suggested an entirely different branch of medicine.
Of course ALL the animals can't ALWAYS be seen. I would be happy if they were, and trust me when I say it would be fairly easy to arrange. But the animals wouldn't like it. They want to hide away and sleep. Or be somewhere cool. Or dig around somewhere. Or whatever. And we want them to do as they please, in spite of the fact that the presenter in question didn't see anything.
Naturally, you can see plenty of animals whenever you come here, but certainly not all of them. That's the way it is at any zoo that's trying to provide the animals they care for with the best and most natural living conditions possible. Or to put it another way: wherever they DON'T try to do this, it is not a zoo, whatever the people that run it call it on websites and billboards – they can blow their own horns as much as they like.
Let me just stay with those who are disappointed for a second. You will not see a bear on a bicycle here. You will not be able to ride an elephant. You will not have the chance to pat a lion cub taken from his mother. Not even the cheetah, which recently surprised another presenter. Should I go on? No, I'd better not. Yes, you can feed the giraffes here, but not until next year, because there are lots of people interested and we don't keep the giraffes here simply to be fed by visitors. Perhaps in 2025, you might be able to take part in training our seals in person. The idea behind this, however, is mainly for us to be able to examine them and, if required, treat them – and also to let them have a little fun. It stands here, as at other zoos, that different animals have different natural behaviours and abilities, which must be respected during exercises.
These are the procedures that make modern zoos different from the menageries of the 1860s. That, and the endeavour to educate the public and protect endangered species. These, however, are subjects I will not touch on any further today. Enjoy all the animals that you see here or at other zoos, and come back some other time to see the ones you miss!
Miroslav Bobek
Director of Prague Zoo
Gustavo's small office in Guama was packed full of things. He was just packing for a multi-day trip to the central part of the Zapata peninsula, to the flooded forests which provide the habitat for Cuban crocodiles. Our plan for the next days on Cuba was much more modest, and maybe I should have envied Gustav - but there was no reason to.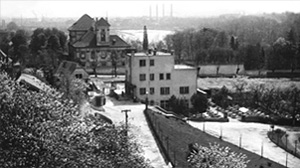 The history of Prague Zoo goes all the way back to the year 1881, when, on the occasion of the wedding of Crown Prince Rudolf and Princess Stephanie of Belgium, Count Sweerts-Sporck published an open letter in the newspapers calling for the establishment of a zoological garden in Prague.