The first pangolin bred in Europe
The first pangolin bred in Europe
Pangolins are extremely sensitive animals and for many decades they could not be kept in zoos, let alone be bred. The right husbandry methods were developed relatively recently, mainly by zoos in Asia. One of them was Taipei Zoo, from which we acquired a pair of critically endangered Chinese pangolins in 2022. We are only the second zoo in Europe to have them.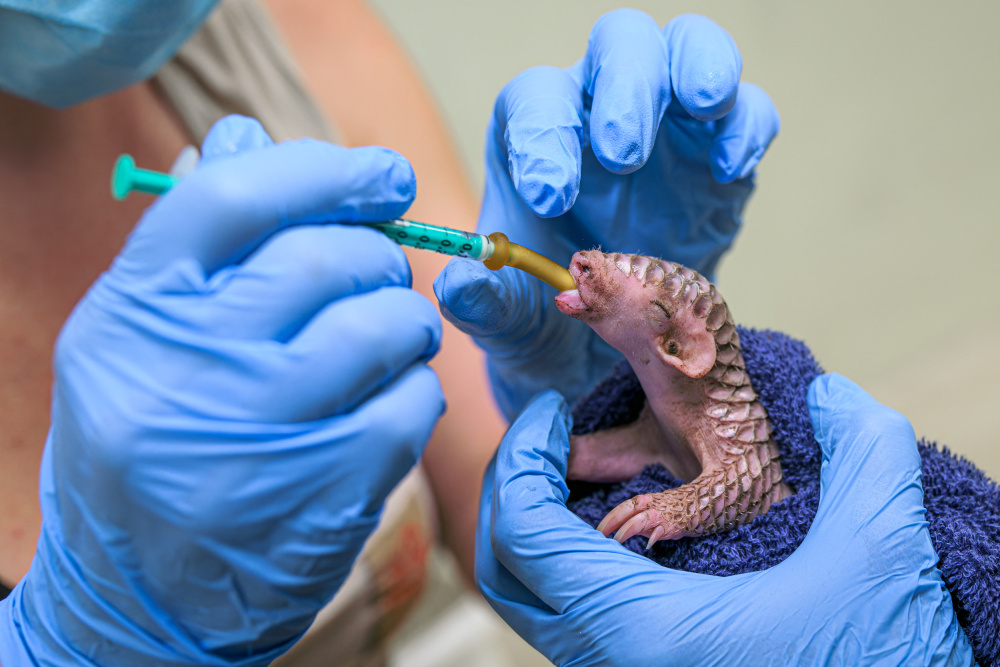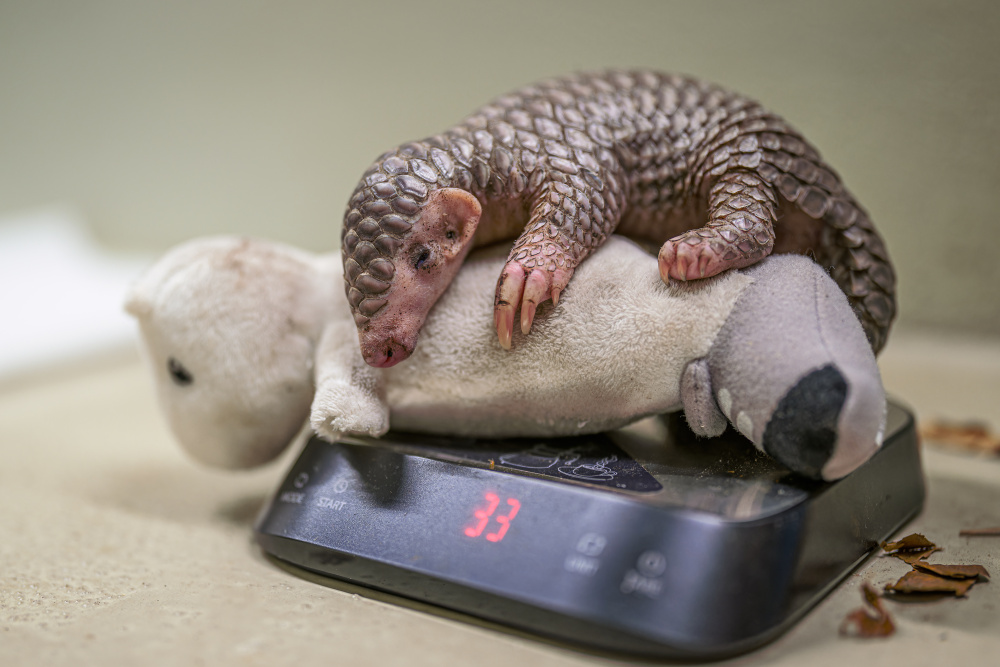 The female soon became pregnant and on 2 February 2023 gave birth to a female, who was named Šiška (Pine Cone). However, the mother did not produce enough milk, so we decided to give the pangopup a supplementary feed 2-3 times a day using a cat milk substitute. After two weeks, the mother started lactating normally and the pup soon started gaining weight without our help. Another crisis came a few months later with a virus that threatened the lives of both females. Fortunately, thanks to the great efforts of the vet and the breeders, we managed to help them survive.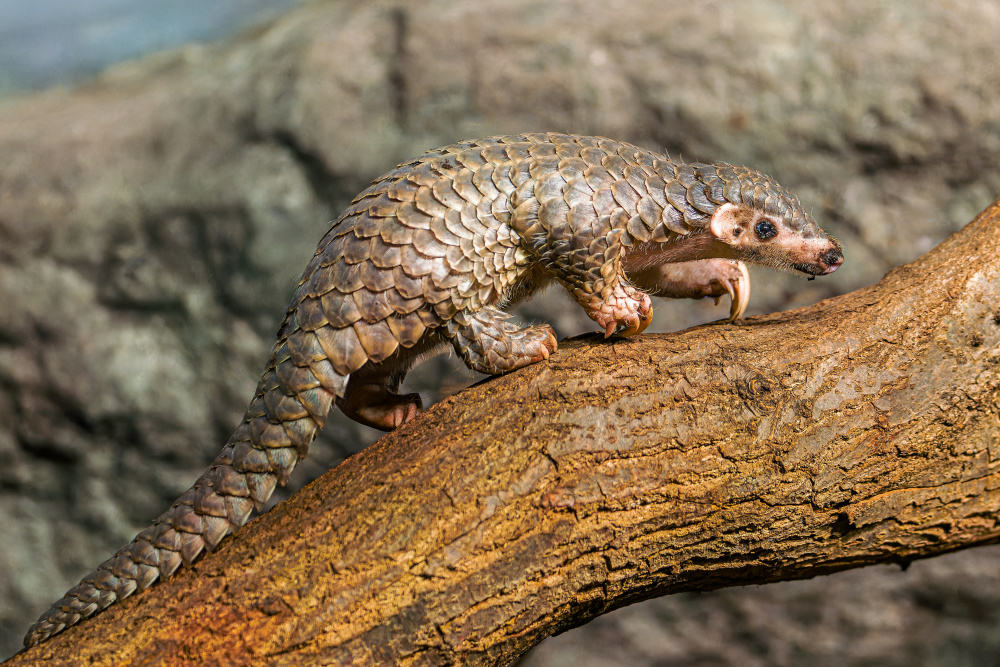 Everything we did was consulted upon with experts from Taipei Zoo and other zoos and rescue stations around the world. Thanks to them we gained valuable advice and breeding know-how. After half a year, Šiška stopped riding on her mother's tail and switched to a solid diet. She has become the first pangolin ever to be bred in Europe.