The first hardback in the Bajwe'e dialect – Gorilla Fairy Tales with "Prague's" Moja taking the lead role

The first ever hardback book in the Bajwe'e dialect of the Koonzime language, spoken around the Dja Biosphere Reserve in Cameroon, has been published. It is Gorilla Fairy Tales and was published thanks to Prague Zoo. It was distributed to school children in Somalomo on International Mother Language Day, which was celebrated last week in Cameroon.
Gorilla Fairy Tales, with Moja and other gorillas from Prague Zoo as the main characters, was originally written for Czech children. Their authors, Miroslav Bobek and Tereza Šefrnová, started writing it to tie in with a previous project entitled "Odhalení – Trochu jiná reality show" (The Revealed: A Slightly Different Reality Show). However, it was soon translated into English and French and thus its journey through Central Africa began.
"This book's aim in the Congo Basin is the same as that of our The Wandering Bus project, which has been running for almost ten years – to help educate rural children and to show them that gorillas are fascinating creatures that deserve protection," says the book's co-author and Prague Zoo's director Miroslav Bobek. "Local conservationists have gradually distributed our Gorilla Fairy Tales to many countries in Central Africa, especially around protected areas. However, with Gorilla Fairy Tales in Bajwe'e, we have entered completely new waters, where we are also trying to help preserve one of the minority local languages."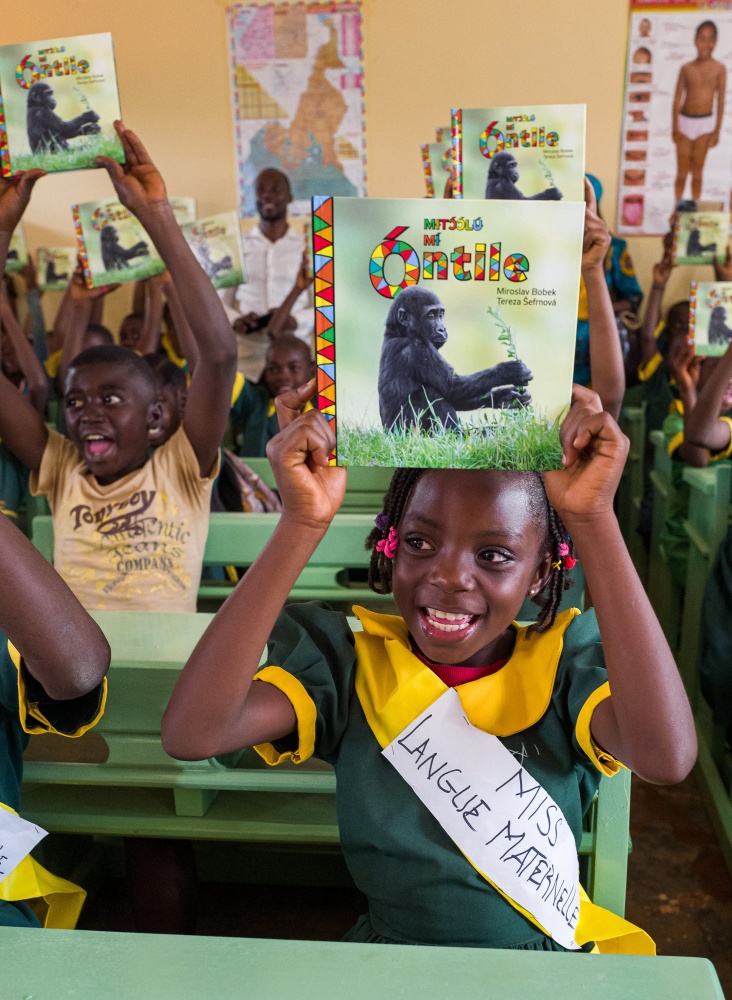 About 20,000 people speak the Bajwe'e dialect, and so far, only a small amount of booklets containing, for example, biblical texts have been published in it. This places it among the estimated 50 to 90% of languages that could completely disappear by the end of the century.
"We have been trying to preserve our dialect and develop it for a long time," said Maurice Ekoalea, a priest and ethno-linguist and the book's translator. "What's more, local people traditionally see gorillas as hostile and dangerous animals. However, thanks to these tales, they will get the opportunity to learn that this is not the case."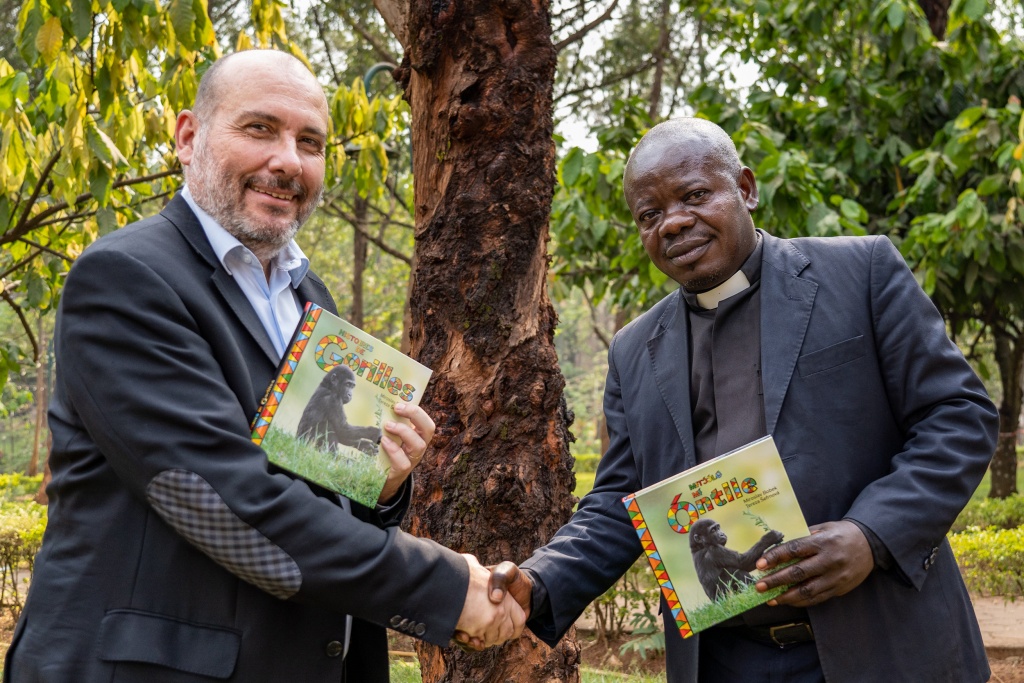 In association with the launch of Gorilla Fairy Tales in Bajwe'e, which even received attention from the Cameroonian media and was accompanied by a celebratory programme in Somalomo, Maurice Ekoalea would like to follow up with an educational programme. This would take place in the villages around the Dja Biosphere Reserve and, in addition to reading Gorilla Fairy Tales in Bajwe'e, it would also provide the relevant information about gorillas. All the proceeds from the expanded Czech edition of Gorilla Fairy Tales, to be published by Euromedia Group in late spring, will go towards carrying out this project.