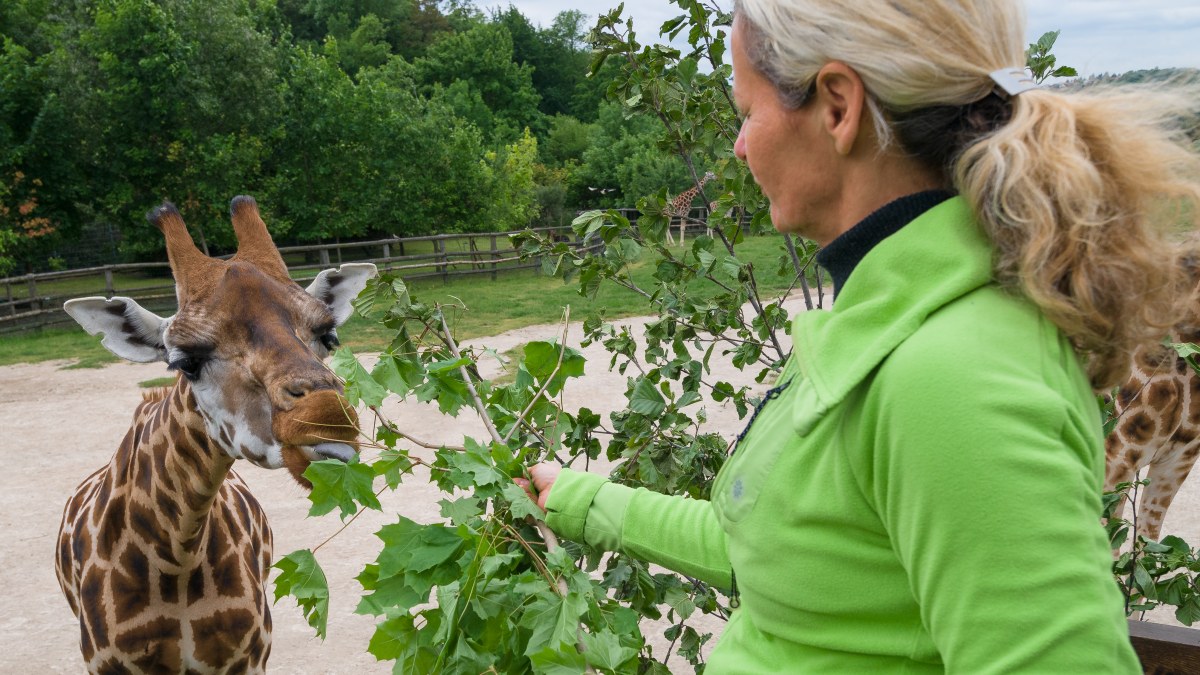 The program is currently not running. We will inform you about its renewal.
Feeding of giraffes is a service for Prague Zoo´ s visitors. You can enter the feeding platform extended to outdoor encloruse. You will be very close to our giraffes and there is a chance that you will be able to feed them.
During this program, we will introduce you all the members of the giraffe group. At the same time you will learn many interesting things about their life in the zoo and also in the wild.
This program is provided only from May to September.
Experience programme: 30 minutes (the visit duration may vary)
2:30 p.m. – welcome, at the giraffe´s feeding platform
2:40 p.m. – moving on to giraffe feeding
2:00 p.m. – end of the visit


Price of the experience:
250 CZK adult
150 CZK child (6-15 years)
600 CZK family (2 adults + 2 children aged 6 to 15 years)*
1400 CZK whole group (8 persons)
For safety reasons, feeding giraffes is only for children over 6 years old (children under this age are not allowed to enter the feeding platform).
The price does not include the entrance ticket to Prague Zoo
* From the day of reaching the stated age / until the day preceding the day of reaching the stated age
* Persons under the age of 15 must be accompanied by a legal guardian.
The programme must be ordered at least 14 days in advance via e-mail: novak@zoopraha.cz.